InPage Insert, Symbols, Utilities, Language, Window, Help menu explained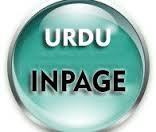 Insert Menu:
Page
Page number
Date & Time
Picture
Table
Split Table
Index Entry
Object Lock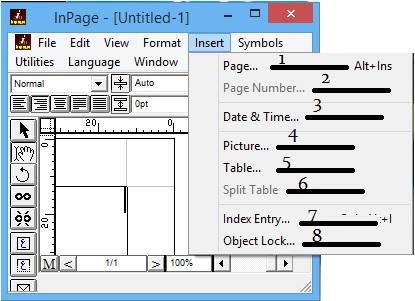 1: Insert menu: Page
You can add pages to your document by selecting this option. You can add many page numbers as you want in your document.
2: Insert menu: Page Number:
This option will be available only if insertion point is in Title Text Box. The page number field will display "#" character on the master pages and the appropriate page number on the document pages.
3: Insert menu: Date & Time:
Selecting this option inserts a page number field at the insertion point.
4: Insert menu: Picture:
By selecting this option you can insert Picture box at the current text insertion point.
5: Insert Menu: Table:
You can easily insert table in your document by selecting this option. After inserting Table you have to define Rows, Columns and Column Width.
6: Insert Menu: Split Table:
This command allows you to split the table at the current caret position. A very useful function of this option is when the table is at the initial position in the text chain. This will allowed you to shift the table at the first base line.
7: Insert menu: Index Entry:
An Index Entry is composed of two parts:
A topic and a reference.
Symbols Menu: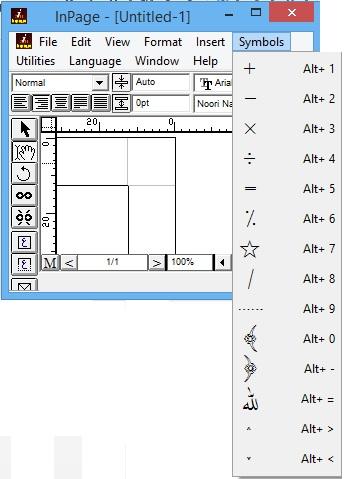 In this menu you can find several symbols that can be used in your current document.
Utilities Menu: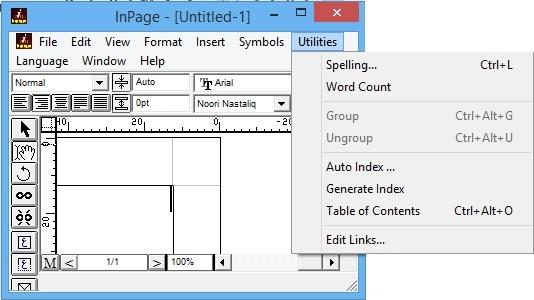 Spelling
Word Count
Group
Ungroup
Auto Index
Generate Index
Table of Contents
Edit Links
In this menu you will all options mentioned above, that will help you to check the SPELLING, WORD COUNT. You can make GROUP or can UNGROUP etc.
Language Menu: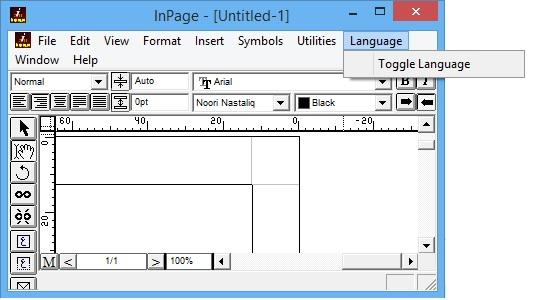 Toggle Language will help you to change the language option from English to Urdu or from Urdu to English.
Window Menu:
Cascade
Tile
Close All
Ribbon
Page
View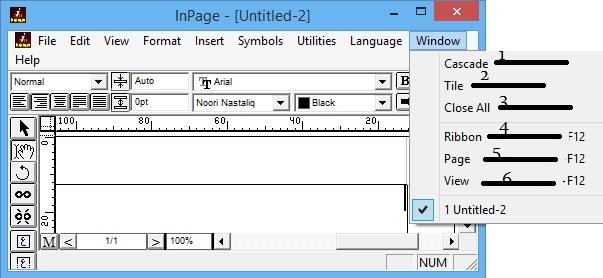 1: Window menu: Cascade:
Cascades the documents, so that the caption bars of all documents is visible.
2: Window menu: Tile:
All documents will be visible at once and the documents window will not overlap one another. All the documents will be given equal space on the screen. This will be useful if you want to compare the contents of two or more documents.
3: Window menu: Close All
This option will close all the open documents. If any document is modified and will not be saved then you will be asked to save the modified document.
4: Window menu: Ribbon
This will take you to the Ribbon. The editable item with which you last worked gets the focus. the caret will start blinking in that editable item.
5: Window menu: Page
This menu will take you to the page Window in the Status bar. You can enter the new page to go to by entering the page number and pressing Return or Enter.
6: Window menu: View
This will take you to the View Window in the status bar. You can scale the document by entering the new value in the window.
At the end in the Window menu, you can see the list of opened document files. You can select one of the opened documents from this menu to work on that document.
Help Menu: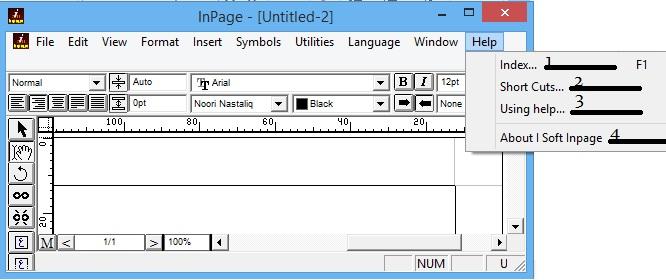 Index
Shortcut
In this option you will find Shortcut relating to the InPage that you can also find in this article