Convert RGB and hex color values
Now Graphic and web designers don't need to use external software to resolve color values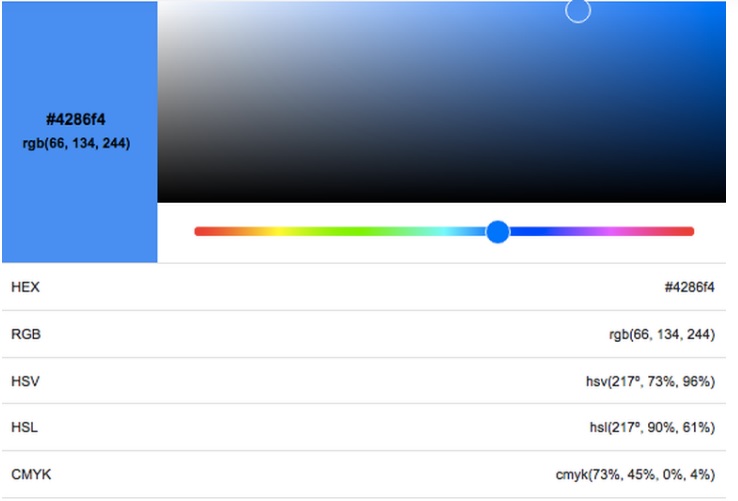 your very own Google sorted out this issue.
Google search is powerful tool where you can find conversion of many thing like units, currency, calculate a tip etc, but now this search giant has appeared with a news conversion of RGB to hex converter to identify colors with exact rigor.
RGB and hex are both value formats assigned to describe specific colors in the spectrum; generally speaking, websites rely on hexadecimal while graphic designers deal in RGB, but crossover use is common meaning the new tool should be useful for everyone.
What you have to do is just pull up the color picker tool with a simple Google search for "RGB to hex". From there you can either input an specific hex or RGB color value to convert or you can simply drag the small circle around the plater to analyze.
The "Show Color Values" arrow on the bottom also expands to reveal detailed information about HSV, HSL and CMYK conversions.