Excel is a Microsoft Windows and Mac OS X application that can be used as a commercial spreadsheet.
This will help you to performing calculations, analyzing data and integrating information.
Here, we will guide you how you can work on Excel with the help of the step by step guide and pictures.
After open this application on your system, it will display a new sheet by default.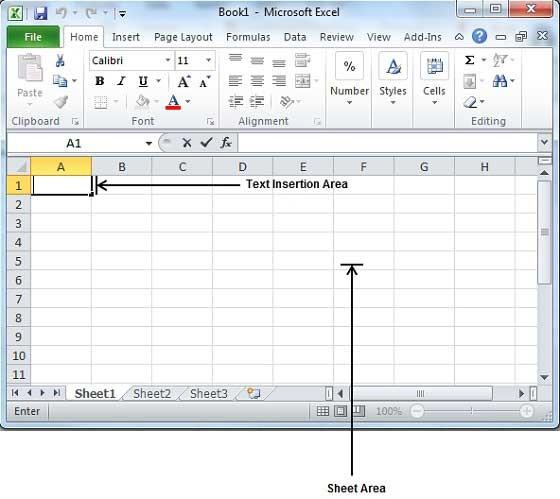 In the above image "Sheet Area" is the area where you can type your text.
While "flashing vertical bar" is known as " intersection point" which represent the location which you will type there.
Here 3 important points that will help to typing in Excel sheet.
Press Tab to go to next column.
Press Enter to go to next row.
Press Alt + Enter to enter a new line in the same column.
In Microsoft Excel there are 1048576*16384 cells.
MS Excel cell can have Text, Numeric value or formulas.
MS Excel cell can have maximum of 32000 characters.
For Inserting Data:
For inserting data in Excel sheet you have to activate the cell type text or number and press enter or Navigation key.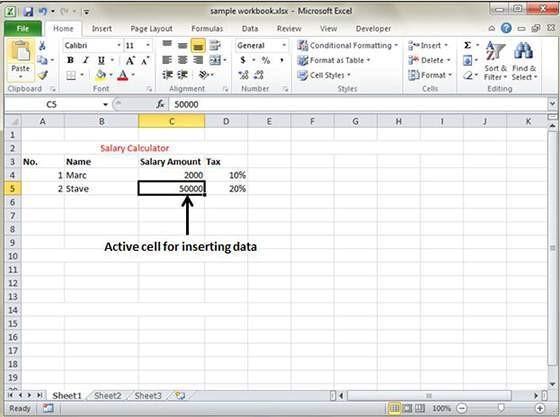 For inserting Formula:
For inserting formula in Excel sheet, you have to go to formula bar on your sheet, enter your required formula and press "Enter".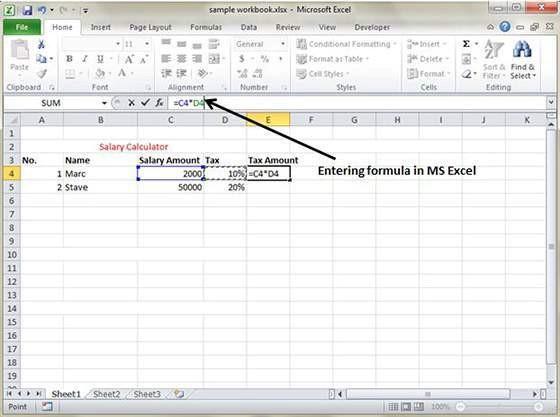 Creating the Formula:
A Formula consist of three elements:
Mathematical operators like +,-
Cell references (including named cells and ranges)
Worksheet functions (such as SUM or AVERAGE)
For creating Formula, you have to type in Formula bar, formula bar begins WITH "=" SIGN.
For Modifying Cell Content:
For modifying the cell content on your excel sheet , you have to activate the cell, enter a new value and have to press enter.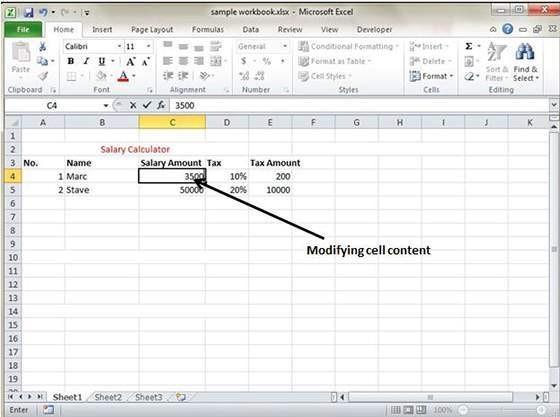 If you want to select a special region on your Excel sheet, select any cell in that region then press F5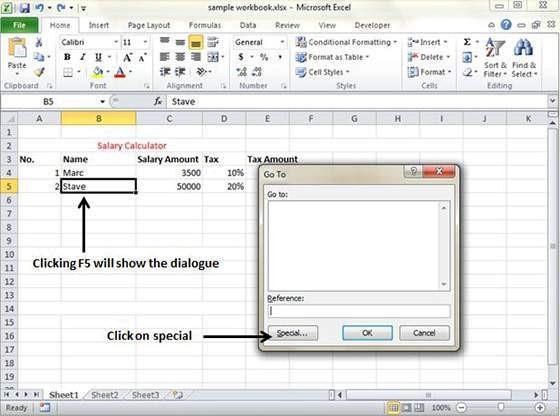 Click on the "Special" button.
Select current region from the radio buttons. Click on ok to see current region selected.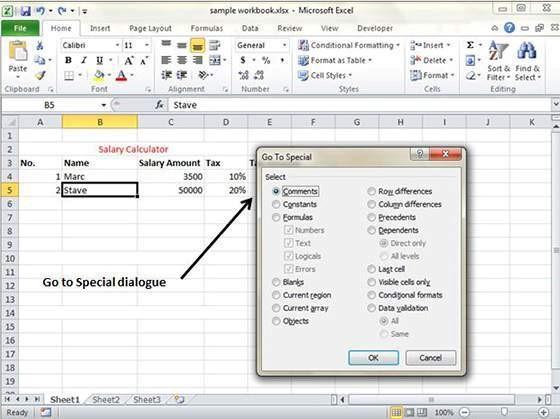 As you can see in below image data is selected for current region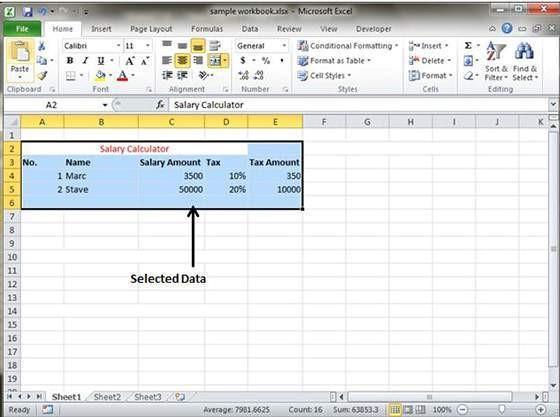 Delete Data in Excel sheet:
If you want to delete any Data from your excel sheet, you can do it by "Right Click" on the sheet. Select the "delete option", it will delete the data.