Create a keyboard shortcut to any application
The user interface allows anyone to communicate very easily and successfully with your computer system. If you want to open any file for example Microsoft Word on your computer system, you just have to the setting where your required application is saved and double-click on the icon of that application to open it. This process looks quite easy if your desired application doesn't save in multiple sub-folders, but if it , then it may take few minutes to open it.
There are some ways to open your desired application faster. You can create its shortcut and put it on your desktop.
You can also get approach to your required application quickly with the use of Windows search function but that also take your few minutes.
Luckily there is another easiest way to do that. This procedure is not that much common, but you can really allocate a keyboard shortcut for your application. Pressing that keyboard shortcut will activate the application to open.
Allocate a Keyboard shortcut to any windows application
1: first go to the location where your desired application is saved, for example I choose Microsoft Word 2013
C:\ProgramData\Microsoft\Windows\Start Menu\Programs\Microsoft Office 2013.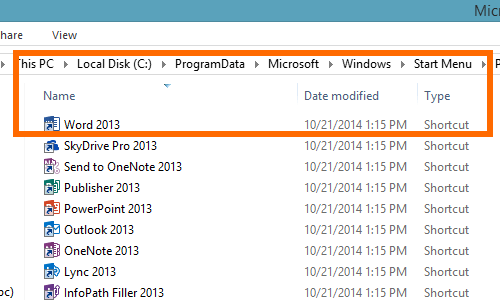 2: In next step "Right-click" on the application icon, and click on its Properties.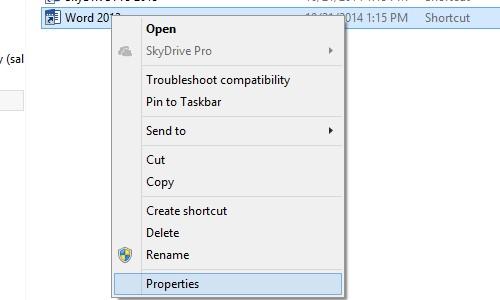 3: "Properties" windows will be open, here you can see the "properties" windows of Microsoft Word 2013.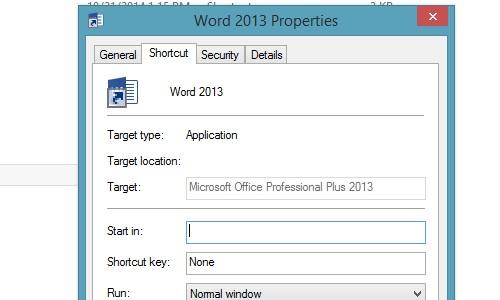 4: By default, in shortcut key its mentioned "None" there. Click on its tab to allocate the shortcut key.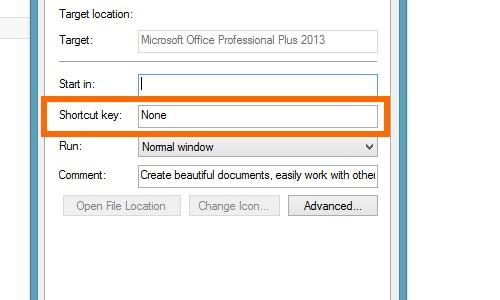 5: In this step, you have to enter the letter that you want to assign as a shortcut . here we enter "CTRL + ALT + W", while W is for "Word".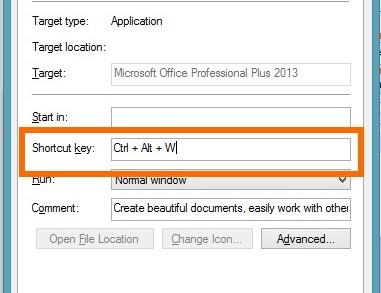 6: Click on the "Apply" button to Apply it.
7: Now, You need to have administrator rights in order to apply it . If the computer prompts for permission and you have the administrator rights to your PC, then just click on Continue.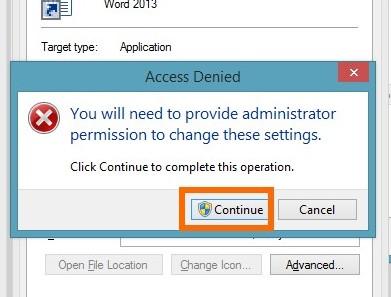 8: Now click on the "OK" button to close the properties.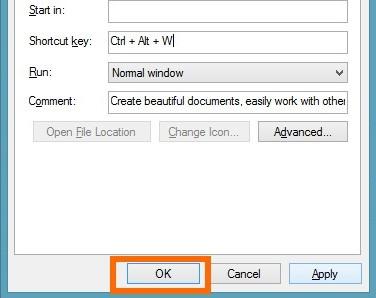 9: You have successfully created a shortcut key for your Microsoft Word, by pressing "CTRL + ALT + W" your Microsoft Word will be open.