Useful Tips and Tricks of Windows 10
Here we are going to tell you  most useful tips and tricks about Windows 10 that you must know.
There are quite many excellent little features added that make it very easy to use, but some of them are hidden under setting that we normally wouldn't look for.
1.
Set File Explorer to open PC.
In windows 10 " My Computer" has been replaced to " This PC" which is actually same.
Click on the "Desktop"
Then click on the "Personalize"
Click on the " Theme"
On the right side click on the " Go to Desktop icon setting", and click on that icon that you want to see on the desktop.
You can also pin these icons to the Start menu.
If you don't want more icons to have simply make "File Explorer" button on the start Menu lead to " This PC".
For that you have to
Open any windows Explorer window and then click the " View" tab on the top ribbon.
Now click on the " Options" on the top right side
In the " General tab" by using dropdown menu, next to " Open File Explorer"  and select " This PC"
2.
Some users don't like the extra confusion of search bar, infact you can do this from the Start Menu.
So you can remove " Search Bar" by right clicking on the on the " Task Bar" under the Search and select " Hidden" or " Show search icon" according to your need.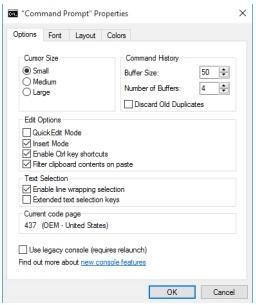 3.
Command Prompt is completely personalized in Windows 10. You can select from options , for example background color, text color, font, size, obscurity etc. Open the Command Prompt and right click on the top bar, then select " Properties".
4.
There is another interesting feature in Windows 10 named " Background Scrolling". So if your Windows is not active and your cursor is still on it you can easily scroll through the page.
You just simply have to :
Go to all setting >>> Devices >>> then Mouse >>> and touchpad.
Turn on the option mentioned " Scroll inactive windows when I hover over them."
5.
Resize start menu
In windows 10 you can resized you Start Menu, you only have to do is move the cursor to the edge of the Start Menu and drag to the size that you want.
6.
Background App Manager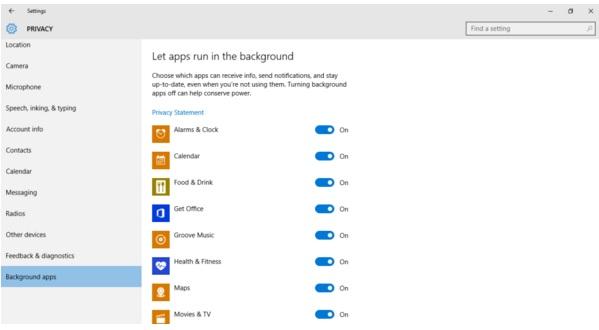 Just like Windows 10 mobile, you can also run any app in you background in your desktop version.
Go to the All Setting, Privacy, Background Apps and choose which Apps you want to run in the background.
7.
Timed Screenshots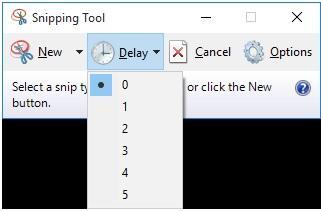 You can also find very cool feature in windows 10 which in Times Screenshots.
You can simply add a small delay in seconds, after that screenshots is taken.
Open the Snipping tool, click on the " Delay", Choose your desired delay time and take the screenshot.