The start menu is always very important feature in any windows. You used  start menu to open / shutdown your windows. To open apps, access commonly used folders, and many more. In windows 10 you can customize your start menu.
In other windows, start menu was limited to a narrow column, while in windows 8 it was replaced with the start screen, a large, full screen menu. But after complaints of many users that it was not friendly and confusing to use, Microsoft decided to bring start menu back in windows 10.
Although, its similar to earlier versions, its also been spread to include tiles, which were first introduced in windows 8.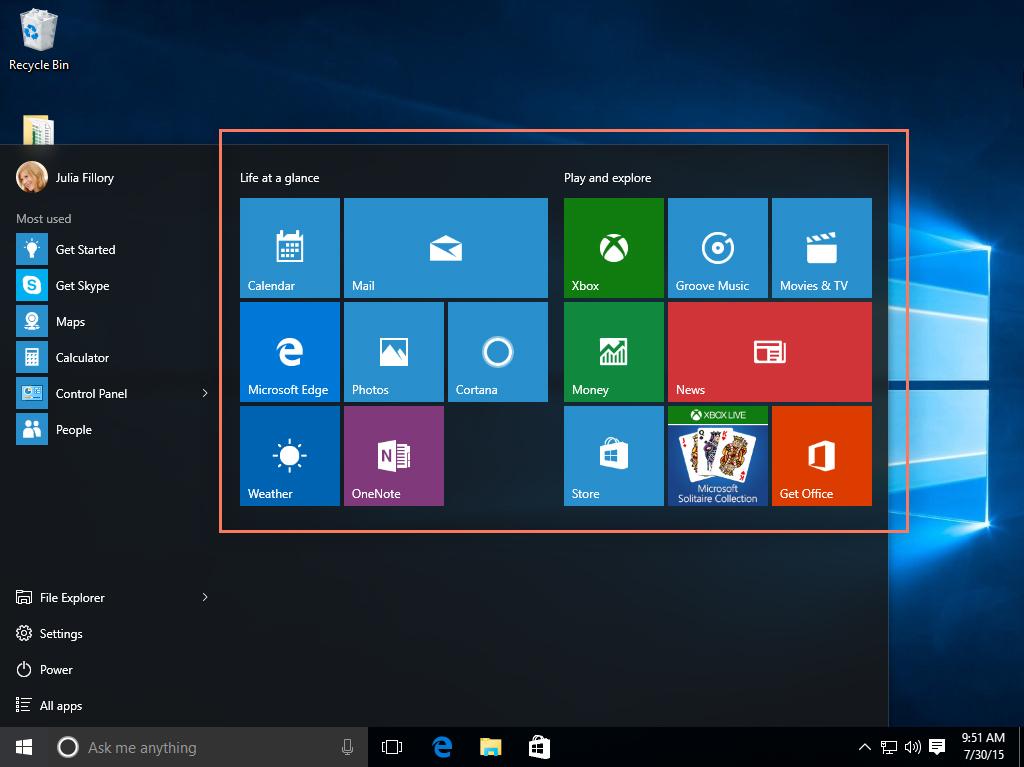 Rearrange your titles:
If you don't like the way your tiles are on arranged on start menu, you can rearrange them. To do that, you simply have to click on the tile and drag it to your desired location.
Here is the example, in which we are moving Microsoft Edge tile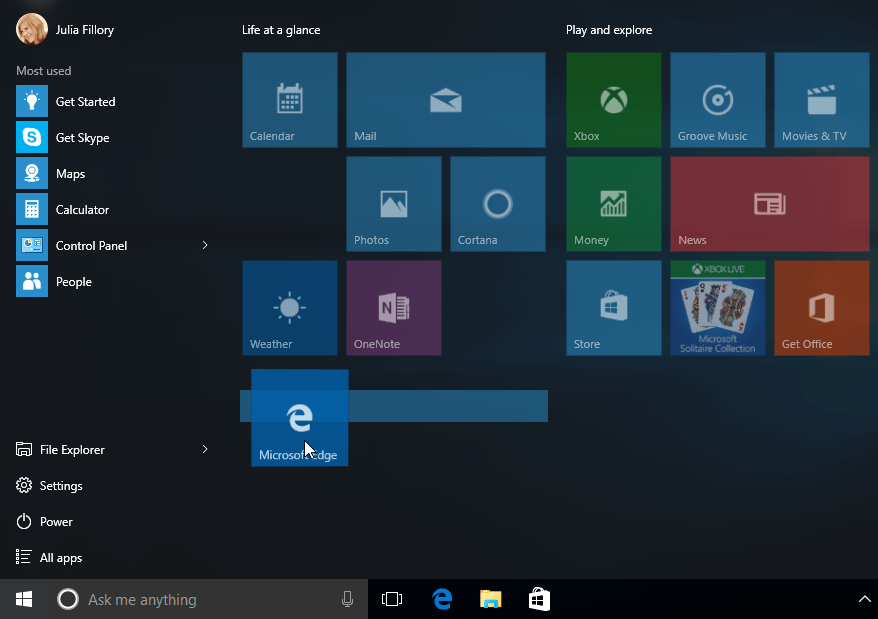 To change the size of a tile, right-click the tile, select Resize, then choose the desired size.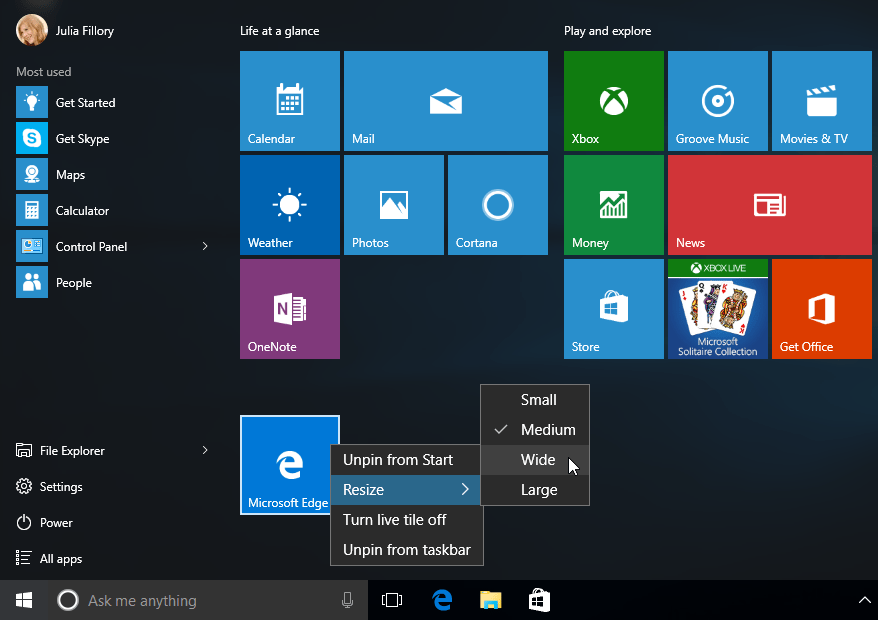 Pinning and unpinning tiles:
If you want to add any tile to your start menu, you can pin it by following the below steps:
Click on the start menu and open the "All apps" menu.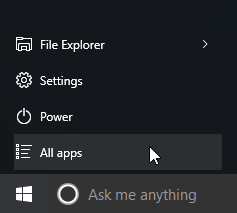 Right click on the desired app and select pin to start.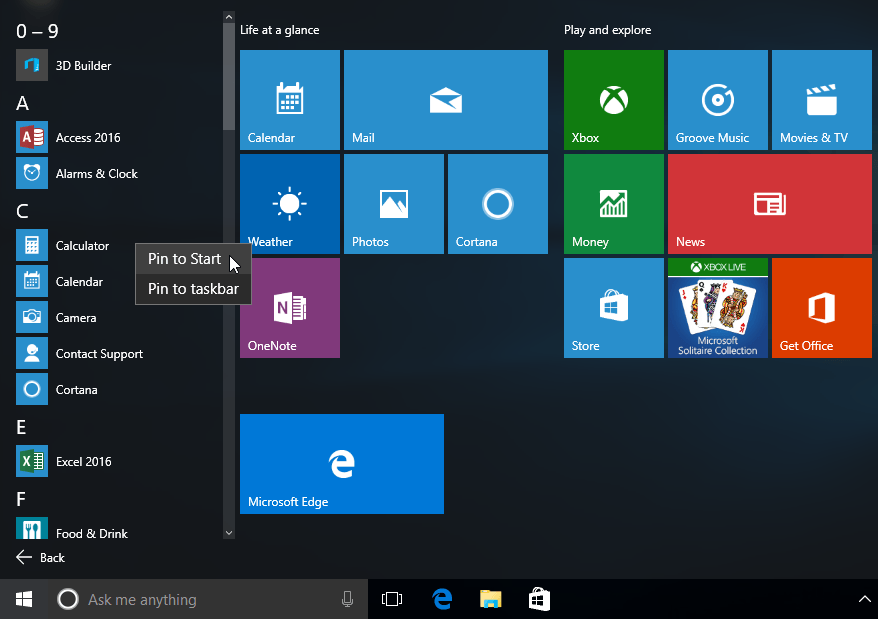 You can repeat the same procedure to unpin any app.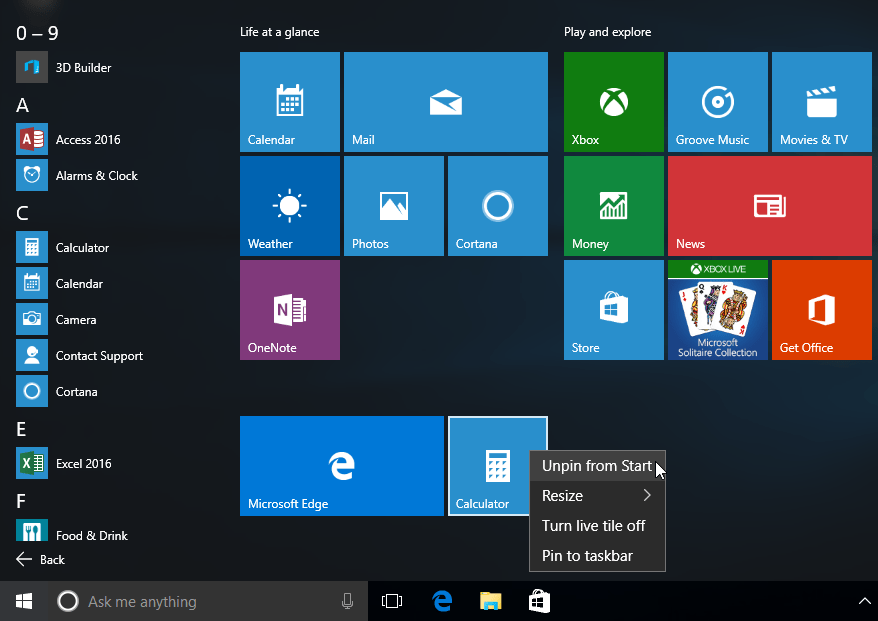 To turn off live tiles:
You may, now that some tiles are animated like news and weather apps tiles. They are known as "Live tiles".
If you want to off that tiles, do right-click on the desired tile and select "Turn live tile off".
Here is the example of "Photos" tile.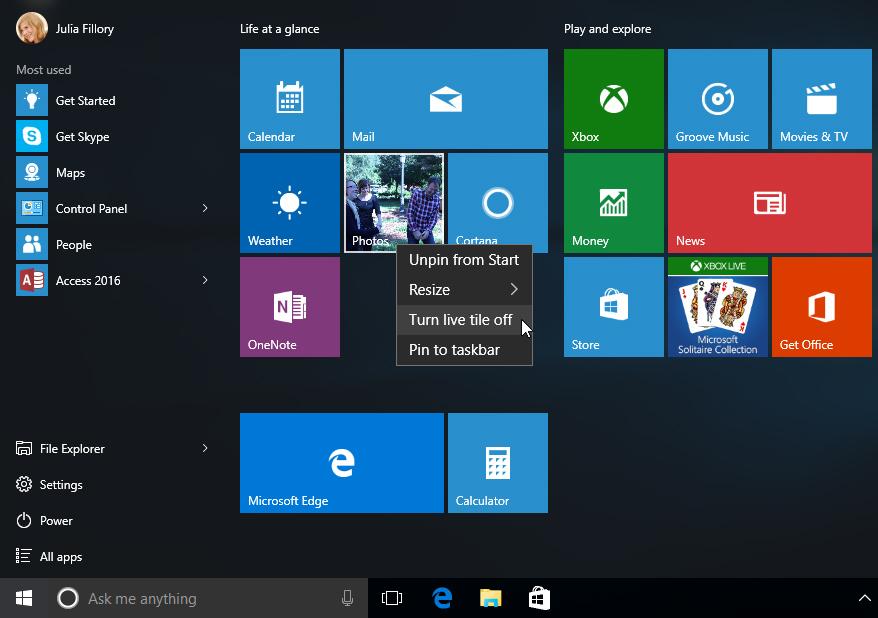 Other options of Start menu:
There is some more setting that you change for the start menu like viewing the start menu in full screen mode.
To get access to these options, right click on your desktop, choose personalization from there, then select "Start".
From there, you can choose to turn these options on or off.