Add Your Favorite Folders to Windows 10′s Start Menu
The growing popularity of Windows 10 would never be deny. but its modern form and the new way of working is not familiar to everyone.
In this article you will learn that how can you add your favorite folders to Windows 10's start menu.
In general, the bottom of the left side of the Start menu in Windows 10 is concerned to listing important places on the computer. On a shiny new PC, the list includes  things like:
File Explorer: This "app" is the standard desktop window, showing the contents of your drives and folders.
Settings: modifying the settings and preferences of your PC is about six steps quicker now, since Settings is listed right here in the Start menu.
Power: Hard though it may be to believe, there may come a day when you want to shut down or restart your computer.
All apps opens the complete master list of all your programs, as described below.
To make setting according to your requirement you have to choose Settings from the Start menu.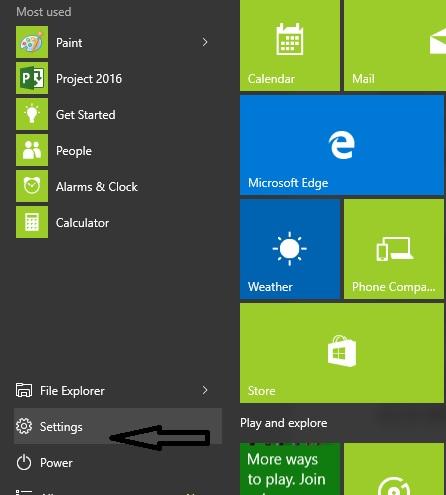 In the Settings window, choose Personalization.
On the next screen, click Start.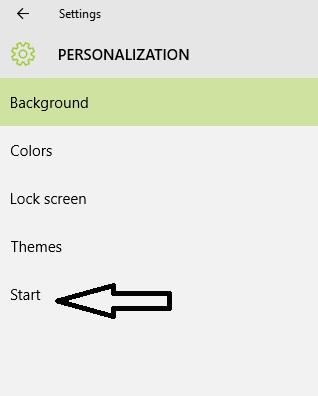 Finally, click "Choose which folders appear on Start."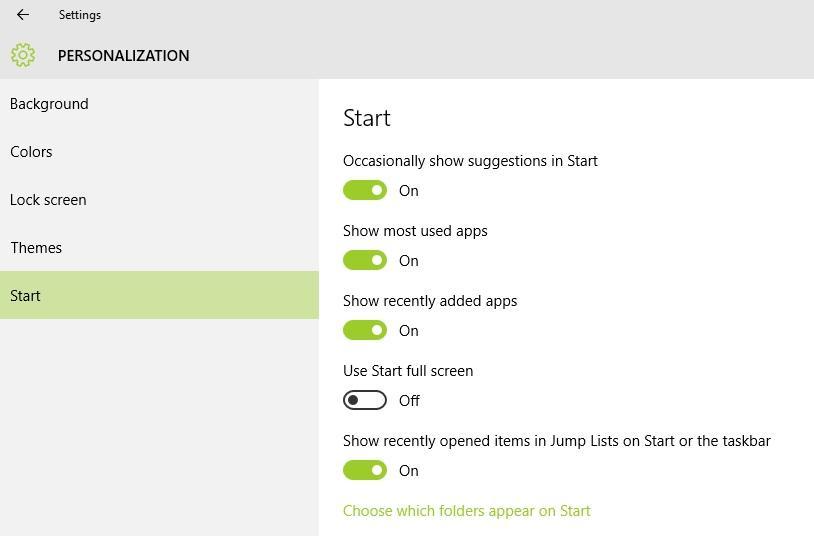 Up pops a list of items like File Explorer, Settings, Documents, Downloads, Music, Pictures, Videos, Home Group, and Network, so that you can turn on or off the ones you like.