Warid introduces MiFi Devices and LTE plans
Warid introduces MiFi Devices and LTE plans
Warid Tel, which is the one of the best telecommunication operator in Pakistan, introduces MiFi Device and LTE plan today.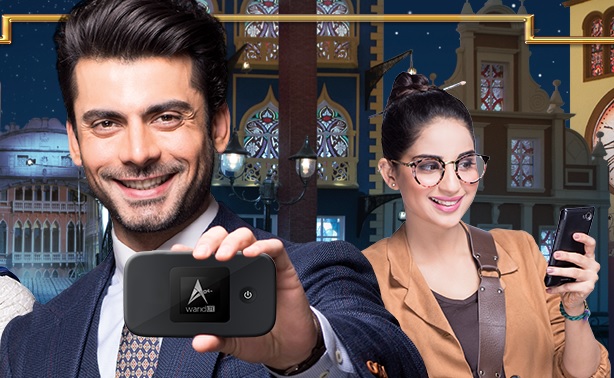 What is MiFi?
MiFi is a portable broadband device that allows multiple end users and mobile devices to share a 3G or 4G mobile broadband Internet connection and create an ad-hoc network.
MiFi Devices:
The main purpose of MiFi device is to work as a portable wireless router, on which 10 smart phones, Tablets or laptop could be connected at a time and they will be able to use internet on LTE speed. This device can be used in all LTE coverage areas in Pakistan.
According to Warid, MiFi device is save to use and no one else could be connected with it without getting permission. As it is portable so it will work on battery the battery life of MiFi devices goes up to six hours
MiFi Plans:
With a LTE sim MiFi device cost Rs. 9,999, as well as, With the purchase of every device you will be entitled 35 GB free Data for 3 months.
There are 3 options in the range of 15-35GB priced between Rs. 1,500 and 3,000.
• Mifi Smart: Rs. 1,500 — 15GB Monthly
• Mifi Extra: Rs. 2,000 — 20GB Monthly
• Mifi Smart: Rs. 3,000 — 35GB Monthly
This offer is valid for all Warid customers and you can also get it from Warid Web Portal.
LTE plans:
Warid is the first mobile phone operator to introduce shared LTE plans. With which all prepaid and postpaid customers can get a single plan with the collaboration of other customer.
Mr. Asim Ali, Director Pricing, Segments & VAS at Warid Telecom said,
We are committed to delivering the state-of-the-art technology that empowers our customers and makes their lives easier. Warid MiFi is designed to connect users to the mobile Internet with their own portable hotspot, so they can stay connected to the people and information important to them.