Rapid sharing is going to shutdown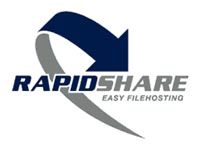 Founded in 27th may 2002, rapid sharing is going to end now. It was the one click file hosting service on the internet and during the 12 years it became very popular in the world of internet. But on 10th Feb 2015   it has announced on its website that this service is going to shut down on 31st march 2015. Company didn't mention any specific reason for its shutting down but after this users will have to lose all their data from Rapid sharing. It has also announced by the site that users has to move their data to somewhere else. Like most sites Rapid Share was frequently used by people to share copyright material, It was a relationship that got the company into trouble on various occasions.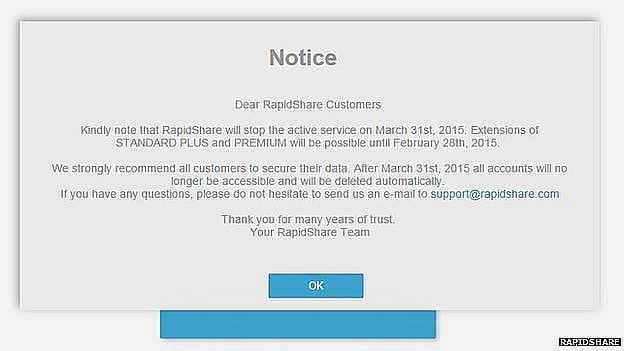 RapidShare had many complicated legal battles with entertainment companies that wanted to hold responsible for the actions of its users, And above all, U.S. Government  labeling the company as a "Notorious markets"
Before 5 years, Rapidshare was one of the most visited website on the internet, but now its chapter is finally going to an end .
TF asked the company for the reason of shutting down but still no specific reason from the company .