Microsoft's Universal Application is now available
Microsoft's universal application will be same on desktop and windows 10 smartphone, ad it will work same on both. Of course, Microsoft chose its Office suite to show off the new app type during its press conference two weeks ago.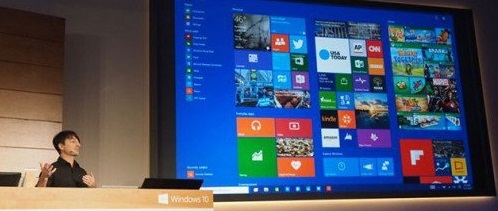 You can now try out Office for Windows 10 yourself, according to a post on the Office Blog. Users signed up for the Windows 10 Technical Preview can now download the apps Microsoft word, PowerPoint and excel also included in this app. You can download Word, Excel, and PowerPoint — if you're running Windows 10 Technical Preview.
The universal version of OneNote is already introduced in universal version while calendar and outlook will be available soon. Office for Windows 10 apps are optimized for touch-friendliness and compatibility with various screen sizes. Except this office 2016 will also be introduced at the end of the year.
According to Microsoft, universal application version for mobile phones and tablets will be introduced in coming weeks. If you haven't signed up for the Windows 10 Technical Preview yet, you may do so here.