Installation of WordPress

WordPress is a free and online journal and this content management system based on MySQL and PHP.
In this Article you will come to know that how can you install WordPress on your Web Hosting account.
Step 1:
Downloading of WordPress installation package:
First of all you have to download WordPress from its Official download page. It is recommended that always try to download and install the latest version of WordPress.

Once you click on the " Download WordPress" its installation package will save in your hard disk. After finish its downloading , locate the installation package and extract it to a new folder.
Step 2:
Upload the WordPress Files:
Now you will have to upload extract files and folders to your web server. It would be very easy and convenient for you if you will upload that files via FTP. If you want to do that Via FTP you can use Filezilla for that or you can do that via Control Panel >>> File Manager >>>>> Upload files.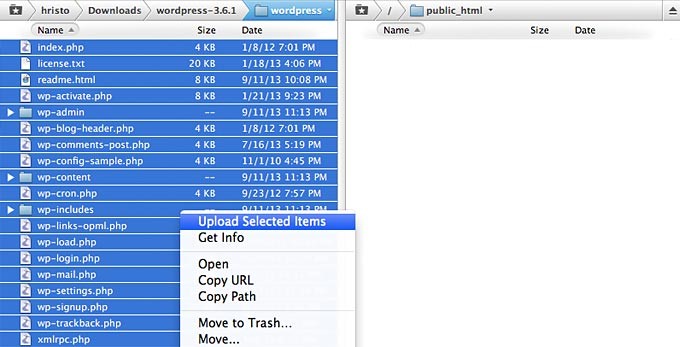 Step 3:
Create a MySQL Database for WordPress:
In this stage you will have to create a MySQL Database and have to assign the user with full permissions. After  create a MySQL database and user, make sure that you always remember Database name, user name and password which you had created coz you will need these information in installation process.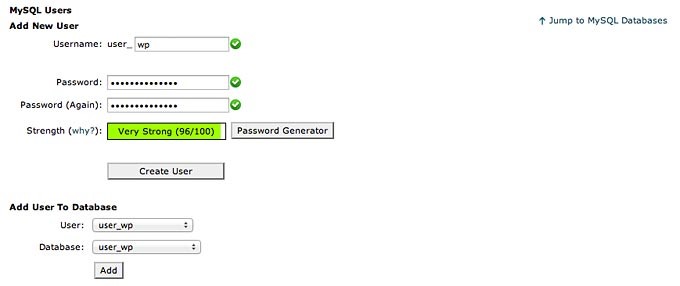 Step 4:
Installation Process:
Now installation process will start. The first thing you will notice is a message that will tell you that you don't have a wp-config.php file . So, you have to create it by clicking on the " Create a Configuration File" button.

After this you will get another message that will ask you for some necessary information about installation. After all this click the " Let's Go" button.
Now you have to entered the details of your newly created MySQL database and click on the "submit" button.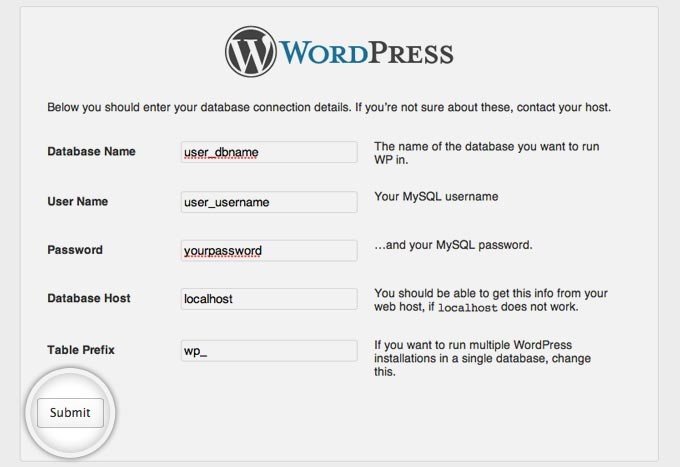 WordPress will check all details that you provided. If all are correct, you will see the confirmation screen, after that you will have to click on the "Run the install" button.

On the next upcoming screen you will have to fill some important information about your administration like username, site name, you can also specify whether you want search engine to index your site or not. Once you will provide all those information , you have to click on " install WordPress" button.
You WordPress application is installed successfully. Now you can "Login" and start posting in your new Website.