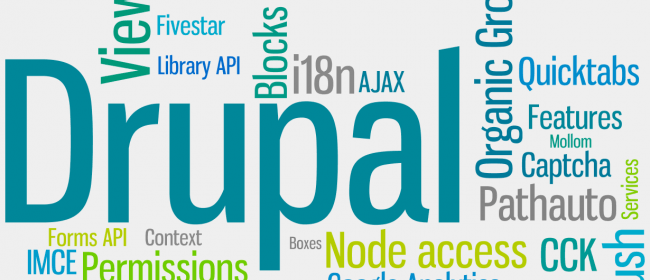 Drupal is a free and online journal and it is used as a back-end plan for at least 2.1 % of all website in the worldwide.
In this article you will learn how can you install Drupal. You will find step by step instruction to install the Drupal CMS application.
Step 1:
Download and Installation:
Download and install file from Drupal.org by choosing your required version from the provided package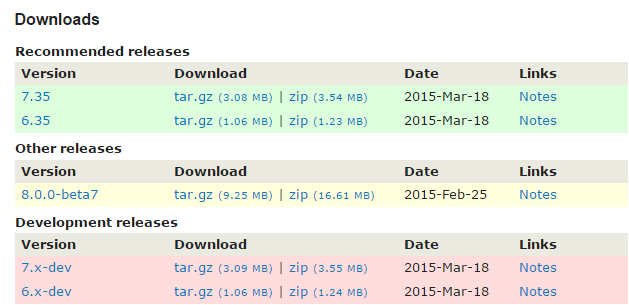 Step 2:
Install File on your Account:
You can do that via FTP client like Filezilla or you can do that through cPanel >>>> File Manager >>>> Upload file(s) .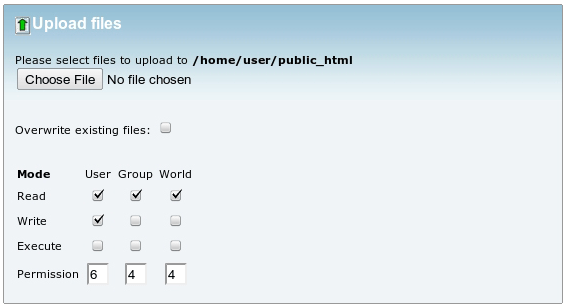 After the installation completed, the script will appear when you will write something like http://yourdomainname.com in your web browser.
Step 3:
Uploading File:
Now you have to extract the file in your computer and then upload the file in your desired folder through FTP
Step 4:
Create MySQL Database:
After extracting files, you have to create a MySQL database for Drupal. You can do that simply from cPanel >>>>MySQL databases. There you have to create database and add user to it.
Step 5:
Installation Profile:
There you have to navigate to the URL of your Drupal site and run install.php file. Choose the default profile setting for Drupla application.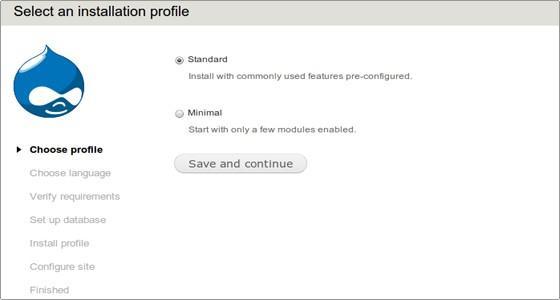 Step : 6
Desire Language:
At this step you have to choose default language.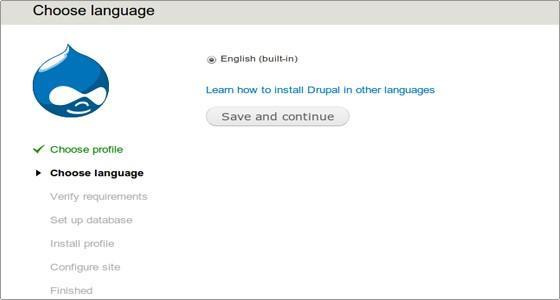 Step 7:
Enter the Database:
Here you need you enter you database details which you have alaready creted in Step 4, after click on the " save and continue" button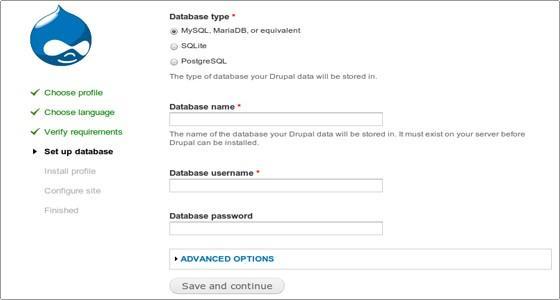 Step 8:
Site information:
Your installation process in finished. Now you need to enter site information and administration login details.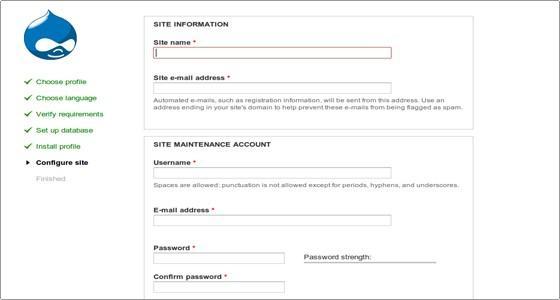 Step 9:
Installation is completed:
Your Drupal installation application is completed and now can proceed to your website.