Get Google Earth Pro Free of Cost
Google has made an interesting announcement that its service Google Earth Pro is now available without any charges, now everyone can enjoy this service without any charges. Before this Google Earth Pro was available with the cost of $399 per year. Google Earth is a geo spatial software application in which you can get virtual globe which provides the ability to analyze and capture geographical data. Except this you can also get 3D building, high resolution image printing.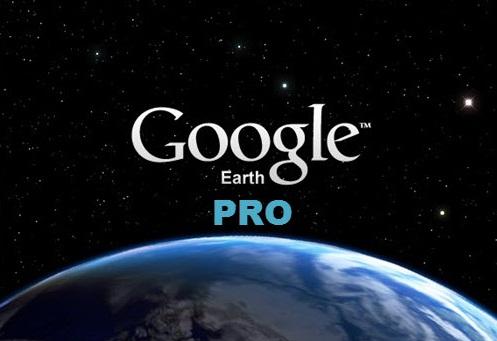 There will be several difference between free version of Google Earth Pro and paid version, The free version of Google Earth requires you to manually geo-locate geographic information system (GIS) images, it will also allow you to import image files that are up to a max texture size, Google Earth Pro also lets you map multiple points at once and lets you access demographic, graphic and traffic data layers.
You can request a free key for Google Earth Pro at: https://geoauth.google.com/gev0/free_trial.html. The e-mail address that you use to register for Google Earth Pro will be your username. After you sign up, Google will send you a key to enter when you open Google Earth Pro.
Ezra Gottheil, an analyst with Technology Business Research, said that after making it free app two things have to be true,
First, the revenue they were accruing from it wasn't so great, and second, they see a way to monetize it in the long run, if it's more broadly used."