FileZilla is a very popular and free Client of FTP. It used to transfer files over the internet.
Some major features are follow:
It is user friendly and easy to use
It is available for MAC OS , windows and more
It is multi language supports
It supports to transfer of large files
It can synchronizing directory browsing.
In this article you will learn how to install FileZilla and how it will work.
FileZilla Installation on Windows OS:
Here you will come to know that how can you install Filezilla on three most popular operating systems: windows, Linux and Mac OS.
It is quite simple to install on Windows OS. After the Login your windows software with an administration account Click on the "I agree" for the license agreement.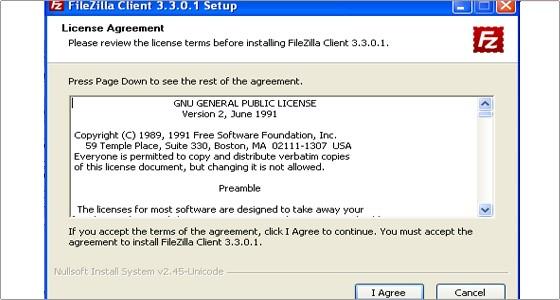 On the next screen, you will have to decide whether the every user of OS can work on it or only admin account will allowed to work with the FTP.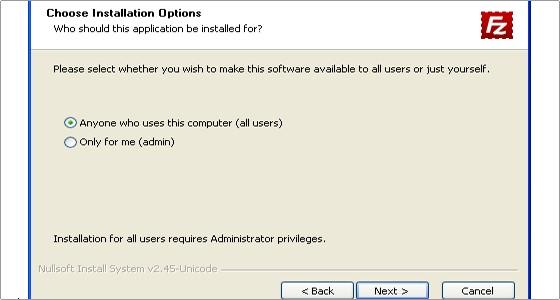 After that click on the "Next" button.
In next step you have to select the component which you want to install.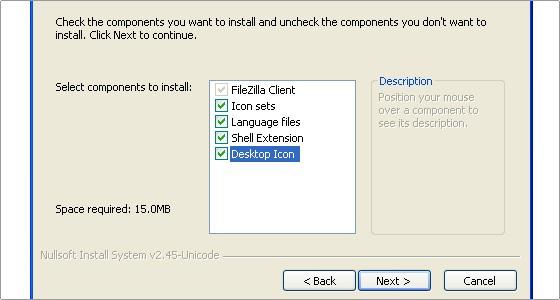 After Clicking on the "Next" button, the new window appear where you have to choose the destination folder for the FileZilla installation.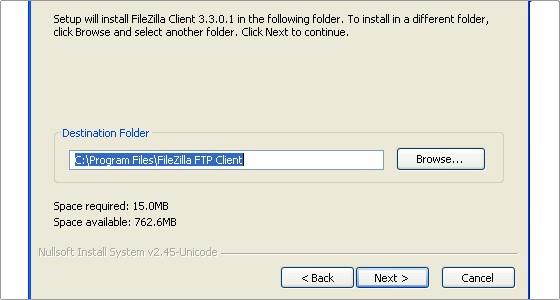 Continue this process by clicking on the "Next" button, choose the start menu folder and click on the "install" button.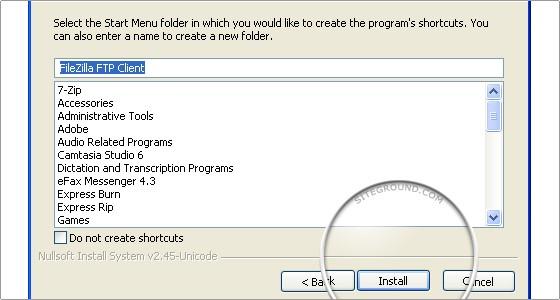 Installation is completed. Leave the checked on "Start FileZilla now" and click on the "finish" button. This will start your FileZilla on Windows OS.
How to use FileZilla :
Once you will install FileZilla and activate it on your computer , it will ready to use.
First of all you will have to enter domain name in the address field, then username and password to login just like cPanel.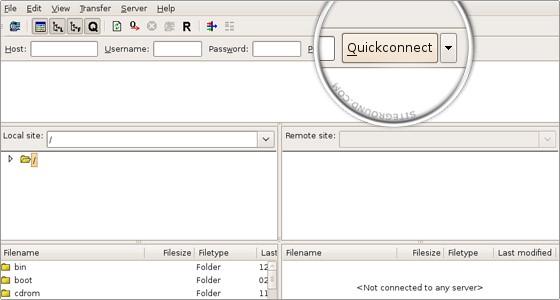 After clicking on the "Quick Connect" , the file listing will appear where you will fine "WWW" directory. Double click on it.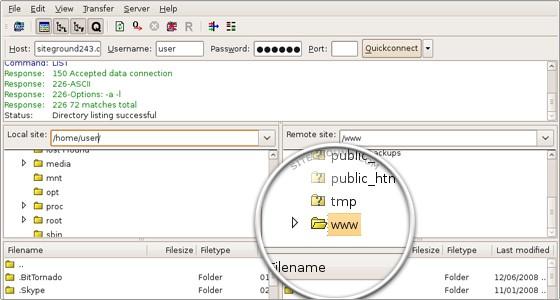 Select the files to be uploaded and drag-and-drop those files under the www folder. Wait for the transfer to be completed.