Create Website on WordPress

WordPress:
WordPress is a web software which are using to create a website/ blog. You can say that at a same time it is free and priceless.
In this article you will learn how can you build a website on WordPress, how can you create a new post, add plugins, add categories, customized themes, add banners etc.
After successfully install WordPress, you need to login by using your defined username and password at the time of installation.
Click Here to Read Guide for Installation of WordPress
Theme Installation:
After a successful login, choose a theme according to your website requirement that you are going to create on WordPress.
WordPress provides many free themes for its users. To choose your desired theme you have to go to site admin page. There you will find "Theme" options at the left side of your screen under the "Appearance" heading.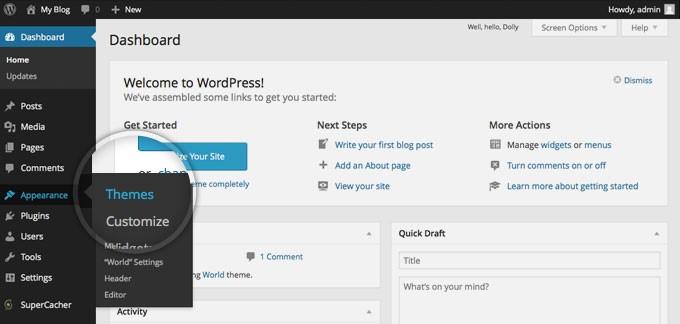 There, you will find all the installed theme in your application . you can simply add more theme by clicking on the "install theme" tab.

There you can add theme by two different ways, one is you can add it  from the WordPress.org theme director and the other way you can add it directly from your own local hard drive.
Once you will get all themes that meet your search, you will find you two options one is "see a demo" and the other is to "install". After deciding that which theme  you want to use click on the "install" button to install the theme.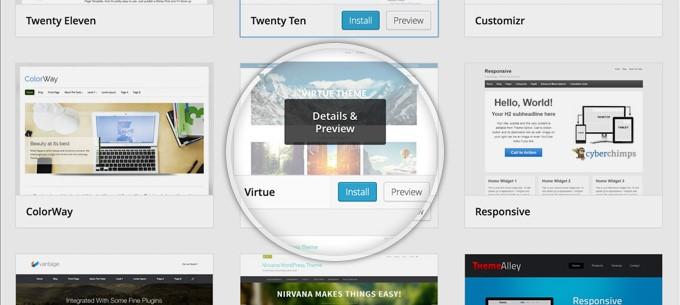 WordPress will download and install that theme, once it installed  you will need to "Activate" it.

After that you will go to the front page of the site to see how its looks.
WordPress Plugins:
Plugins are the programs that can be installed easily and can be used as a part of your web. To install it you just need to add the plugin file in your 'wp-content/plugins' directory. Once it is installed , you can easily activate or deactivate it from the WordPress administration's plugin menu.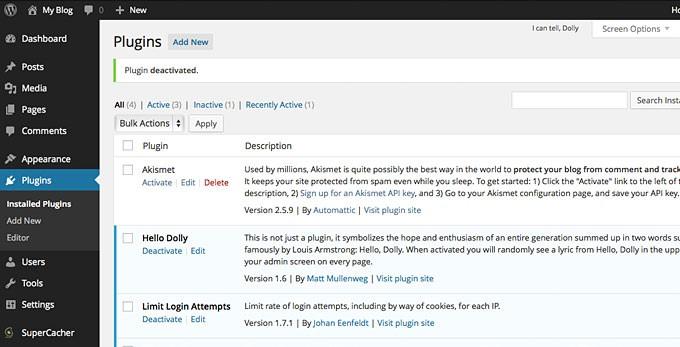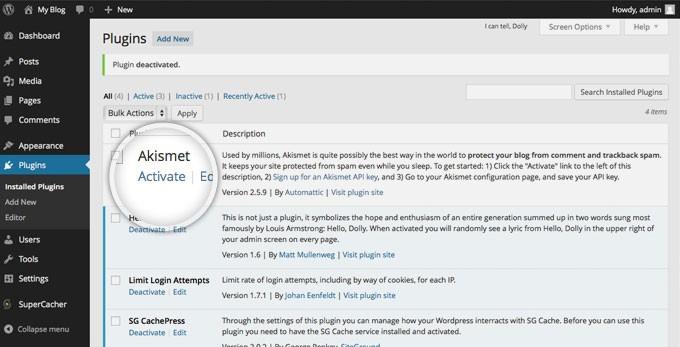 In WordPress 2.7 version, you can download plugins directly from your WordPress admin area >>>>plugins >>>> Add new. After choose your required  plugins, click on the " install now" .
Create WordPress Category:
WordPress categories are very easiest way to organize your posts. This will give you a lot of flexibility to show the posts you want. Further more your one post can be into more than one category.
To create a new Category for your post, simply go to the " posts" >>>> Category

On the left side of your page you will find the heading of " Add new Category". Choose your desire name and fill in the "Name".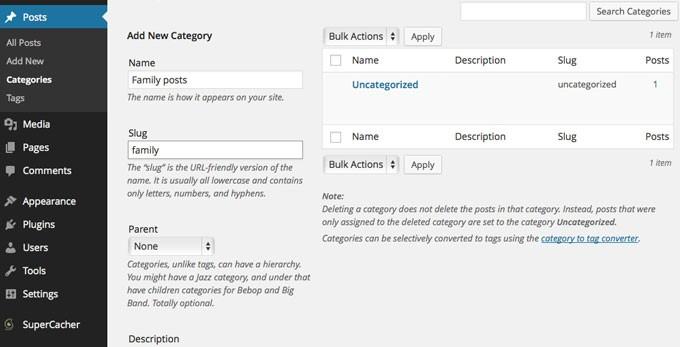 You first category is ready, now make Sub-category with your chosen name and choose "First Category" as the parent category. Then again press "New category" once more to save the new sub-category.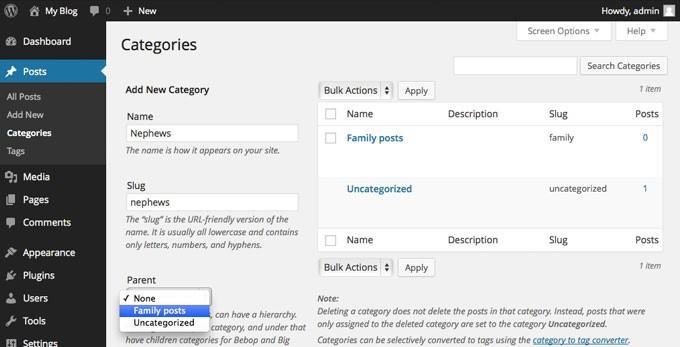 Once your categories have been created, you can add your posts under the category by place a checkbox in the category you want to assign on the right side of your page.
Enable Tags in WordPress page:
Tags are the labels attached to something for the purpose of identification. In WordPress you will find tools that help you to enable tags in pages.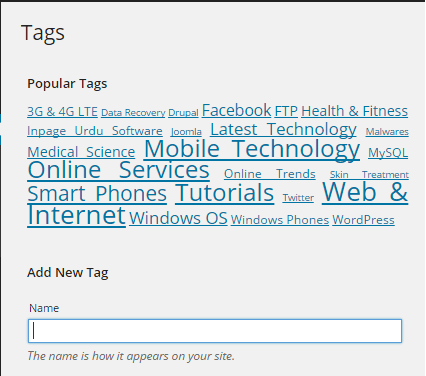 You will find it at the right side of your page while adding new post on your web. This will help you to find your article on search engine.
Create a WordPress Post:
In this step of the article you will learn how can you create your post on WordPress. To start posting, login to your site admin panel, go to Post >>>> Add new.

Now you will find very important parts of this page.
Post Title: where you will enter the title of your page.
Post Content: there you can add detail content of your post
After adding your content, click on the "Publish" button to bring it to your actual website.

Iam quite sure that after read this article you will be able to create your own website.