Voice recording in Jet Audio
Now anyone can record its voice on jet Audio by just following few below steps.
1: First of all, open the Jet Audio, it will look like this.
Click on the "R"

2: a new window will open, give a name of your file and choose the location of the file where you want it to save.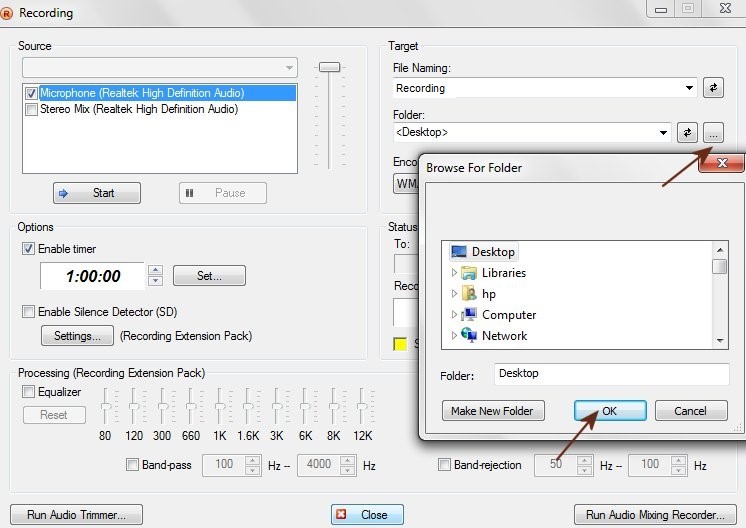 3: Once you will click on "Start" button , recording will start. After complete your recording click on the "Stop" button.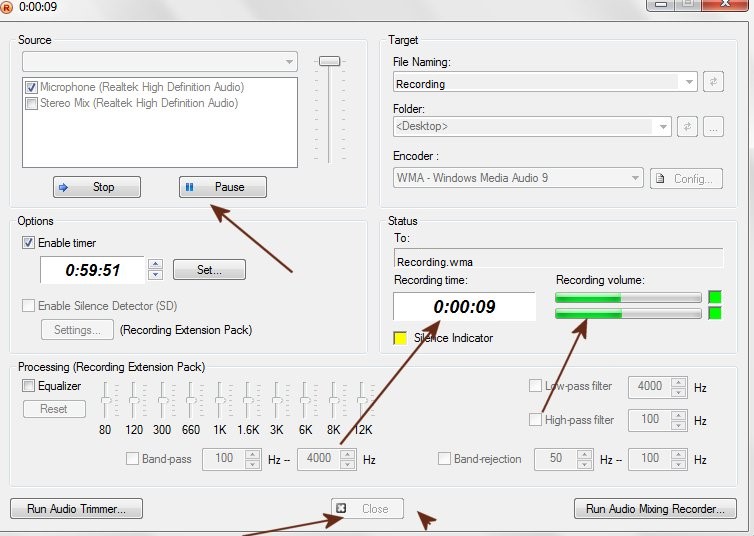 You can see your recording timing, recording volume. After finish your recording close this window.
Now you will find your recorded file where you have been save it.