Video Conference calls on Skype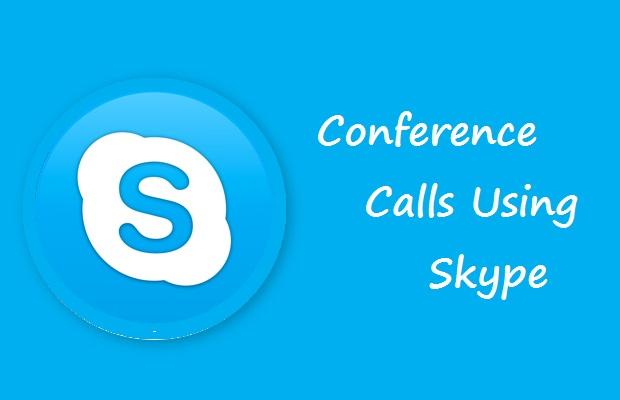 Video calls are very important these days. By using this facility you can see the live video of your friend or family member while talking with them.
What if you can do video calls with your more than one family member or friend at a time?
Yes this can be happen now. With Skype, you can hold a conference call with anyone who can have an active Wi-Fi connection ,eliminating the need for video-calling hardware.
To use the video conference calling feature, user must register their Skype account to include a group video-calling subscription. Users need Skype 5.0, an Internet connection and a computer running Mac or Windows. Once Skype is up and running, anyone can begin a video call.
After following these steps you can easily know how to do video conference on Skype.
Step 1
Click on the Skype icon in your desktop's start menu to load Skype.
Step 2
Simply type your username in the text box under "Skype Name." Type your password in the text box under password to log into Skype.
Step 3
Single click "Contacts" from the menu bar. Click on the  "Add a Contact" from the "Contact" menu.
Step 4
Enter the personal information for a contact in the relevant text box. Skype will locate a contact after you submit the information, like contact's email address, full name, Skype name or phone number. After that click on the "Add" icon to search for the contact.
Step 5
Check that Skype shown the correct contact. Now click on the "Add" icon to add the contact.
Step 6
Single click the "Contacts" option on the menu bar. Click on the "Create New Group" option from the "Contacts" menu.
Step 7
Bring the cursor over the name of a contact you wish to add to the video conference call. Click and hold the mouse, highlighting the name of the contact. Drag the contact into the empty group area. Release the mouse button. You can add up to nine people in a video conference call, according to Skype.
Step 8
After all above simply click on the "Video Call" icon to start the conference call.
Step 9
Now click on the "Full Screen" icon to adjust the video call to full-screen size. Click again to modify the video call to standard size.
Step 10
You can move the conference video into a separate window by just clicking on the "Pop Out" icon
Step 11
After make your successful video conference with your friends or family members, you can end the conference call by clicking on the "End Call" icon.