USB drive very commonly use these days. A large quantity of people save their files and important data in USB drive to carry them with their selves anywhere.
But what if you lost your data  saved in USB?
In this article you will learn to recover your USB files.
There would be many reasons to lost files.
That could be
File was mistakenly deleted from the USB drive.
File was deleted due to an unexpected format.
File was deleted due to improper operation like ejecting the USB incorrectly.
The partition structure on a USB drive was fragmented or partition table was invalid.
Another program deleted the file.
There are 3 different methods to recover your files.
Method 1:
Recover USB files from a backup
When you have lost files, the first thing you need to check is whether you have a backup on your computer or other storage media. If the answer is yes, just go to the backup and get it on your USB drive again.
Regularly creating a backup is very important and useful.
Method 2:
Restore deleted files from a USB drive from the recycle bin/trash
As we know, there is no recycle bin or trash on a USB drive. Hence, when you delete a file directly from the USB drive, it's just gone. However, if you didn't directly delete the file from your USB drive, but dragged it to the recycle bin or trash on your computer, you can then restore it directly from there.
If you happened to empty the recycle bin or trash, you still have a chance to recover the files from the recycle bin/trash, but you need to use a third-party tool. This is further explained in Method 3.
Method 3:
Recover file on a USB drive (free)
There are different softwares that will help you to recover your deleted USB files.
Here are very commonly used softwares with their download links.
Recuva (Windows version)
Pros: Free, easy-to-use undeleting; includes secure-delete feature; portable version runs from USB stick.
Cons: Not as powerful as for-purchase alternatives; reports files as "unrecoverable" that are still on the hard disk in the same location.
Recuva is a free-to-download utility that recovers deleted files from virtually any disk that Windows can read. That means that it lets you recover deleted files from your USB drive, as long as it can be read by your computer. Recuva is effortless to use, with an attractive interface that you can navigate easily.
Download it here: http://download.piriform.com/rcsetup149.exe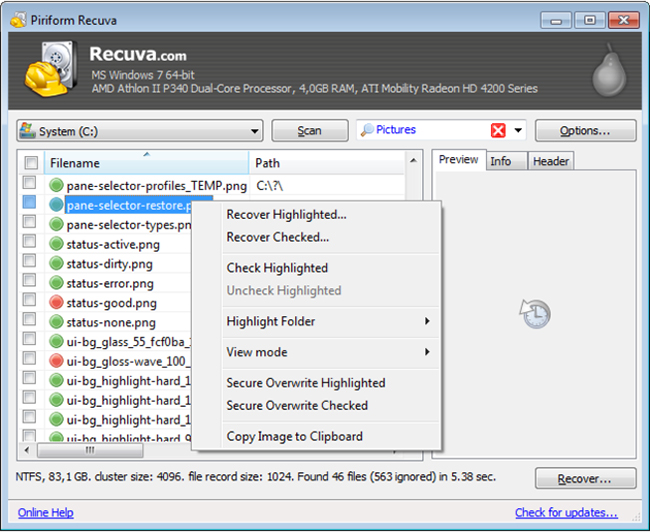 PhotoRec (Windows and Mac versions)
Pros: Free software; clear instructions; actually work.
Cons: No preview; working in terminal may scare some people.
PhotoRec is safe to use, it will never attempt to write to the drive or memory support that you are about to recover from. Recovered files are instead written in the directory from where you are running the PhotoRec program. To recover files from hard disk, USB key, Smart Card, CD-ROM, DVD etc., you need sufficient rights to access the physical device.
Download it here: http://download.piriform.com/rcsetup149.exe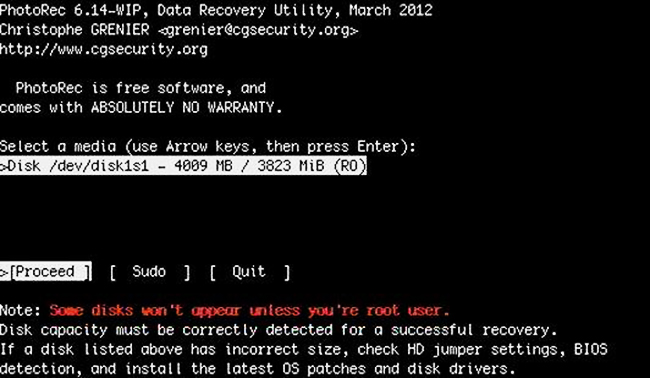 Restore (Windows)
Pros: Not only restores but also wipes everything on a specific drive; works on FAT as well as on NTFS.
Cons: Uses a mildly strange interface (using the 'Others'-button insteadof 'Delete Completely' and a completely different button for 'Restore by Copying'); acts as if deletion/wiping was not desired; offers no HELP at all.
Restoration is a tiny yet simple portable utility that allows it's user to restore or recover files that have been removed from Windows or deleted from the recycle bin. Restoration can also be used to recover lost pictures and other misc files from portable media such as USB flash drives, hard drives and compact flash cards typically used by most digital camera's.
Download it here: http://www3.telus.net/mikebike/Restoration.zip