HOW TO CREATE A PC NETWORK
A computer network is an essential element of modern business, and it's increasingly indispensible in the home, too. A network lets your computer connect to the Web so that you can check e-mail, update a website, or teleconference. It also lets you communicate locally with other computers on the same local network. Creating a network is simple—all that's needed is to connect a computer to a router with an Ethernet cable. That's a very rudimentary setup, however. You'll need other components if you want to add multiple computers to your network, share files, stream multimedia, share a printer, or control which computers can access data on the network. And complexity increases if you decide that some links in your network will be made wirelessly. Fortunately, we're here to assist. We've gathered together a list of all gear you'll need to quickly and easily set up a home or small home-office network, and some key hints for getting it all to work together.
OPEN THE SYSTEM ICON IN THE CONTROL PANEL.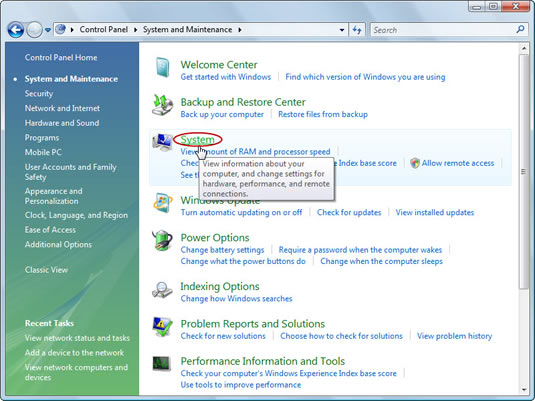 Or choose Start→Control Panel→System. The System Properties dialog box appears.
CLICK THE CHANGE SETTINGS LINK LOCATED IN THE COMPUTER NAME, DOMAIN AND WORKGROUP SETTINGS AREA.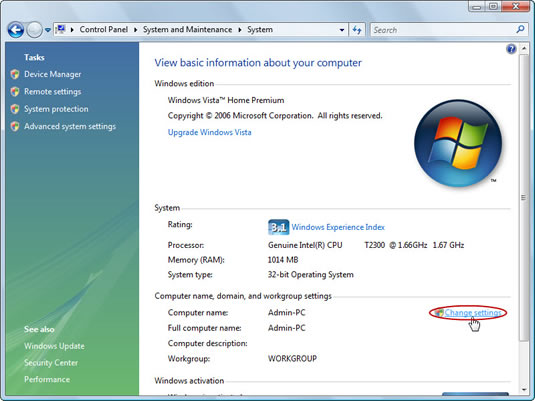 Click the Continue button if you're prompted with a User Account Control security warning.
CLICK THE CHANGE BUTTON.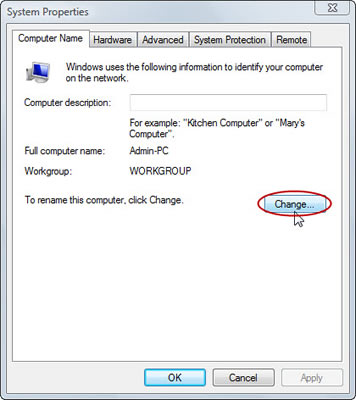 The Computer Name/Domain Changes dialog box appears.
IN THE MEMBER OF AREA, SELECT THE OPTION LABELED WORKGROUP AND TYPE THE NAME OF THE WORKGROUP.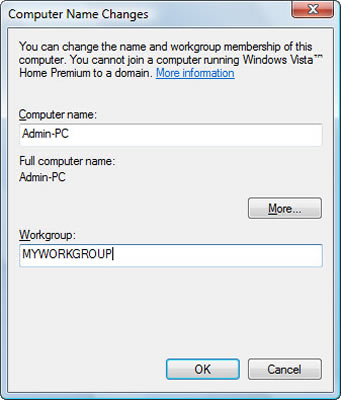 Either enter the name of an existing workgroup or create a new name for your workgroup here. The workgroup name should be short, with no spaces.
CLICK OK THREE TIMES TO CLOSE WINDOWS.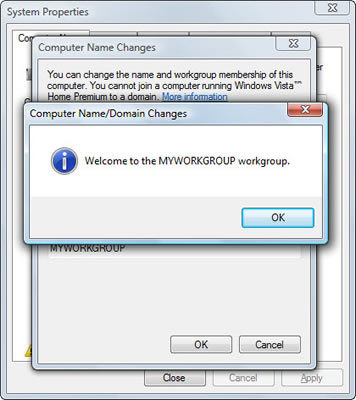 You want to close the Computer Name Changes dialog box, the welcome message, and the restart message.
CLICK THE CLOSE BUTTON TO DISMISS THE SYSTEM PROPERTIES DIALOG BOX.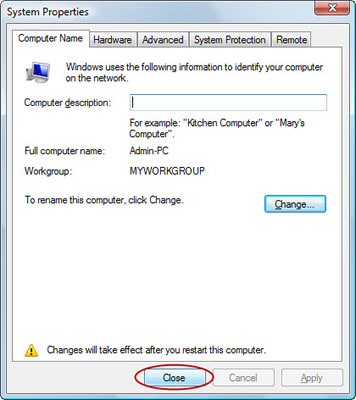 You can also close the Control Panel window, if you want.
RESTART WINDOWS.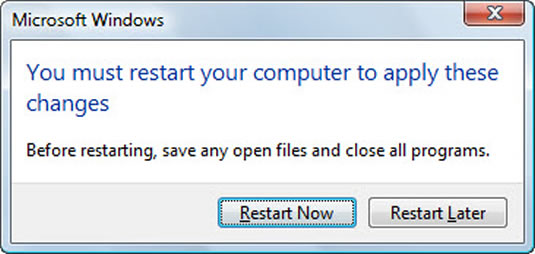 To view all computers belonging to the workgroup, open the Network window.
These are the key ingredients for establishing a small home or business network. In fact, they're the basic building blocks for a network of any size: a network as described above is just a scale model of any computer network—even those in huge enterprises. You can add complexity and size to a network, but once you've got your home or small-business network set up, you've mastered the basics of setting up any size network.