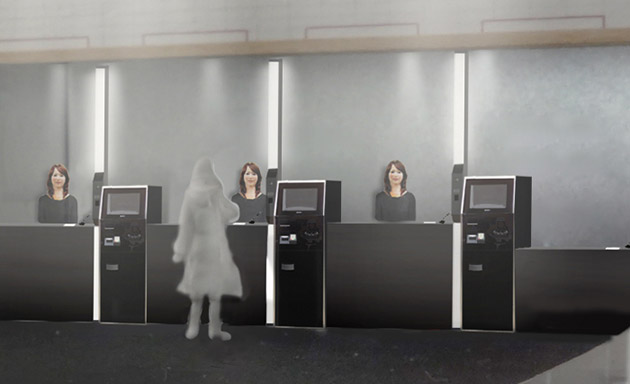 Nagasaki japan is going to open a hotel in which robot will also be employee along with the human. The hotel which named Henn-na will employee 10 robots while 3 of them will be human who will mastering on many languages. Kokoro Company has made them and they called them Actroids.
They will perform from the welcoming'll duty to the laundry, As soon as a person come to live in the hotel, robots will make the registration , other will take your luggage to your room  and the rest will take care of other needs of the guests.
Other than the robots, the hotel will have many other features, In which  the use of facial recognition tech to open guest rooms, a system that detects body heat to auto-adjust room temperatures, are included. This high tech hotel will use solar system, which will be the reason of low rates rooms.
This hotel is located at theme park "Huis Ten Bosh". It is 2 stories building with 72 rooms. It's per night single room rent should be 60 $ and that is not consider costly rent in japan. Its triple room rent would be 153 $. In 2016, there will be more 72 rooms will be available once the second phase of construction is done. Its developers want to build 1,000 similar hotels worldwide.