Mobilink Guardian Watch or Ufone's UWatch ?
Ufone and Mobil links are always strong competitors together. Both parties do not loose any chance to humiliate each other.
That's a reason that after releasing smart watch from Mobil link now Ufone also releasing its UWatch to make your kids secure.
Here is the comparison of both watches with its specifications that help you to choose that which one is better for your kids.
Mobilink Guardian Watch
A reliable and dependable GSM enabled smartwatch with GPS location tracking facilities. This comparatively expensive wearable offers longer battery period with motion detection sensors and voice calling option.
According to its specification it is consist on GSM 850/900/1800/1900 MHz, GPS located accuracy: 10 meters(2D RM), Sensitivity -159dbm, accuracy 50-200 meters, Speed accuracy 0.1m/s, Height Maximum height 18000M, Battery 3.7 V 320mA,
Physical Size (Outside cover): 45.0(L)*32.0(W)*13.0(H)mm,
Suttle 35.1 g, 0.66inch TFT lcd Screen.
Features:
GPS+Dual LBS
Telephone App or Data over GPRS
Double control
GPRS Monitoring/Managing Call by watch to phone number, Safeguard feature, Tracking historical location records with Time, Geo-fencing
Safeguard feature
Safeguard feature
Geo-fencing
In this watch GPS based location tracking with Control Panel visibility with movement alerts, trackplay and geo-fencing feature. Tracking through Google Maps also available.
It has Real-time monitoring of the tracked personnel with belt off alarm, SOS alarm, movement alert and Remote Power Off button.
It is Waterproof device with long battery life with 10-12 days standby without charging and power saving mode. Wireless charging also available in it.
The 'Guardian Watch' is available to pre-order from 22nd March, 2016, for deliveries in near future. This wearable GPS tracker and phone comes with a master application, and a USB charger, while it requires a biometrically verified Mobilink SIM to operate.
Ufone's UWatch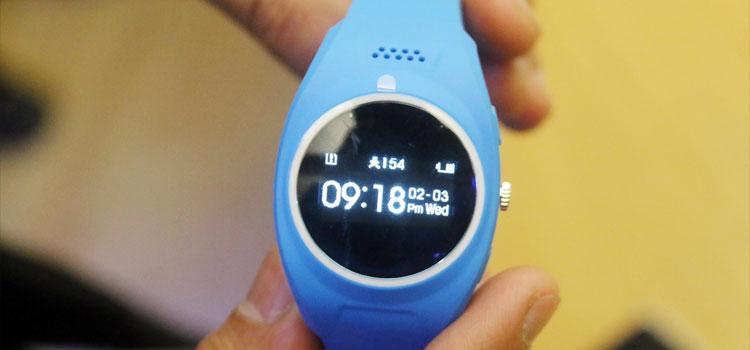 While in Ufone's UWatch is mainly aimed at keeping the kids connected with parents when they are away, and that too without the need of smartphones.
It is a wearable watch that has high feature set to keep parents connected with their kids by perceptive their real-time location and two way voice calling performance i.e. the parent can dial into the watch and also the child can dial from the watch to the parent's mobile number.
With the UWatch app, the parent is always in control. From live supervise to setting up safe zones, the app provides many ways to customize the UWatch experience for your family.
"At Ufone, we maintain an unwavering focus on our customers' needs and accessibility with modernization being at the forefront of everything we do. The UWatch is a prime example of that as it offers a very different and innovate way of keeping families connected," said Taimur Faiz Cheema, Ufone's General Manager Marketing. "We are proud to be the first telecom company in Pakistan to launch a breakthrough product like the UWatch and we are confident this will bring some much needed satisfaction to the parents."
Main Features of UWatch
Its main functions including
Real time tracking
Voice calling (Parent's to kids)
Fast Dial Emergency SOS Calling (Kids to Parents)
Safe Zones / Geo Fence
Safe list calling
Tracking History Playback
Remote Turn off/Turn On Function
Battery time of up to 2 days
Water Resistant
Time, Date and Alarm.
What's Included in the Package:
A UWatch
An Android App
Once a customer will buy a UWatch, he/she can get it activated by confirming UWatch SIM through biometric verification system. When  UWatch SIM is activated, you are good to use UWatch.
Parents can install UWatch app by scanning QR code printed on UWatch box. After installation, parents will have to register the app by giving parent's or guardian's mobile number, UWatch SIM number and UWatch CID (to be provided to customer at the time of UWatch purchase).
Parent can register more than one UWatches, meaning that they can track and monitor more than one kid at a time.
The UWatch is now available for purchase from Ufone Service Centers in Karachi, Lahore and Islamabad.