Love for gadgets has no boundaries. People love to have them because they are unique of their kind and it is fun having them.
In this article you will come to know about some latest and interesting Gadgets.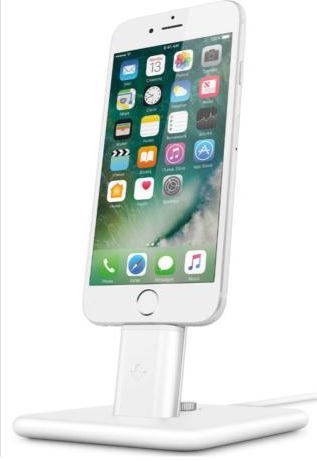 TwelveSouth HiRise 2 and HiRise 2 Deluxe
The TwelveSouth HiRise 2 and HiRise 2 Deluxe  for iPhone and iPad are great-looking stands that work with the majority of smartphones and smaller-size tablets available today. The stands' adjustable rear support can also be configured to accommodate most protective cases.
Despite its name, the HiRise 2 will charge non-Apple smartphones with micro-USB ports, in addition to Apple peripherals, including the Magic Mouse 2 and Apple Pencil. However, you'll need the more expensive Deluxe edition, which comes bundled with micro-USB and Apple-certified Lightning cables.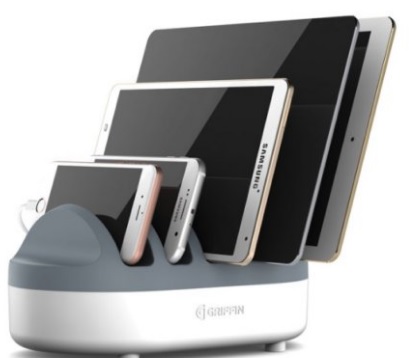 Griffin PowerDock Pro
The Griffin PowerDock Pro is an the improved version of the popular, original PowerDock. The new design has a contoured charging bay that's better-looking, and it charges and holds Android and iOS smartphones and tablets equipped with protective cases. The upgraded PowerDock Pro delivers 12 watts of charging via each of its five charging ports, and a built-in cable storage mechanism helps eliminate cord chaos.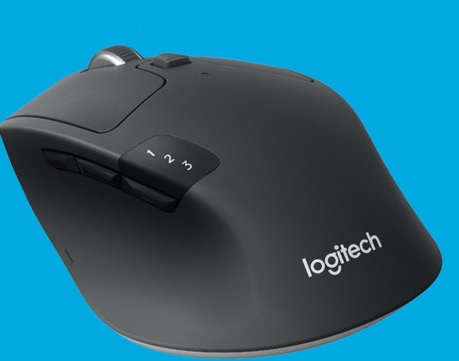 Logitech M720 Triathlon mouse
Logitech's M720 Triathlon is a wireless mouse that incorporates the company's hyper-fast scrolling tech for its scroll wheel. It has dual Bluetooth and wireless-dongle support and can toggle between three preconfigured devices, with an illuminated number that specifies which device is connected. As its name suggests, the M720 Triathlon is a high-endurance device that runs up to 24 months on a single AA battery, according to Logitech, and its buttons supposedly last up to 10 million clicks.

Microsoft Sculpt Ergonomic Keyboard
The Microsoft Sculpt Ergonomic Keyboard sets a new standard for wrist support and comfort for people who are constantly at a keyboard. The split layout and arc shape of the wireless keyboard helps users keep their hands and arms in a relaxed position, to reduce repetitive stress injuries. A numeric keypad is available as a separate device. Microsoft's Sculpt Ergonomic keyboard has been available since 2013, a testament to its quality.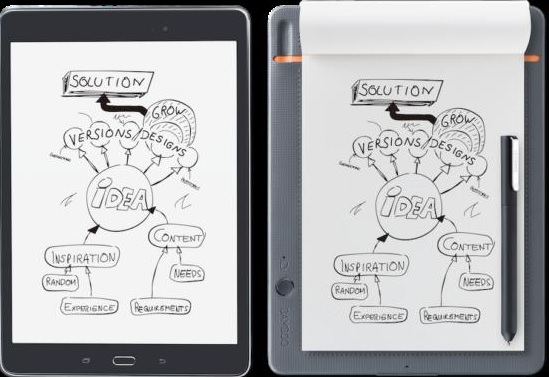 Wacom Bamboo Slate
The Wacom Bamboo Slate is for people who want to digitize handwritten notes and doodles but don't want to use a stylus. It's composed of a "smartpad" and ballpoint pen that work together to detect pen strokes on paper notepads. Any standard notepad up to 8mm thick, or about 80 pages, will work. And the smartpad sends the input text to Android or iOS devices via Bluetooth. The Wacom Bamboo Slate is available in two sizes: the larger "Letter" or "A4" version, and the smaller "Half-Letter" or "A5" model.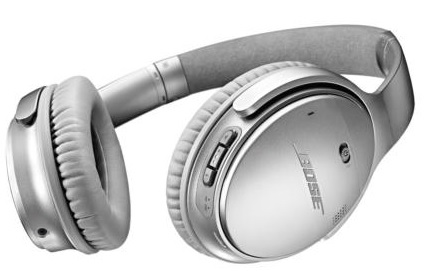 Bose QuietComfort 35 headphones
The king of noise-cancelling headphones recently updated its flagship product, the Bose QuietComfort 35 headphones , the wireless counterpart to the wired QuietComfort 25 headset it released last year. Though slightly heavier, the QuietComfort 35 ditches the wires but still has stellar noise cancellation to take the edge off a long flight or train commute. And it comes with a cable and airplane adapter for the times when you run out of juice or want to plug into an in-flight system.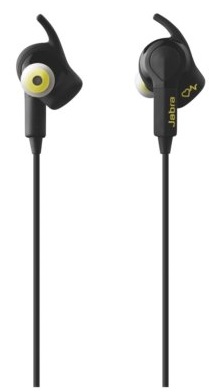 Jabra Sport Pulse Special Edition
Jabra's Sport Pulse Special Edition is a set of wireless earphones with great sound and built-in heart-rate monitoring technology. The Special Edition is designed to offer a better fit, thanks to its assortment of in-ear wings and tips, and it adds automatic VO2 max tracking, an advanced fitness metric. The Jabra Sport Pulse Special Edition also comes with a new three-year warranty (registration required), so you can expect to use it for years.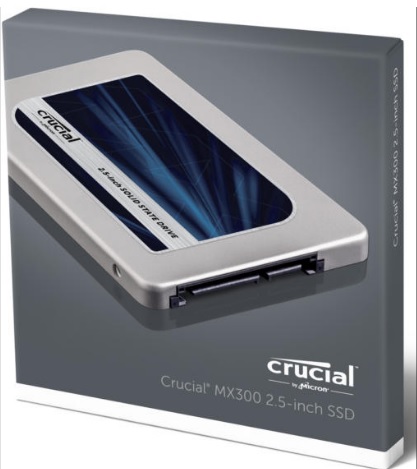 Crucial MX300 solid state drive
The Crucial MX300 solid state drive offers speedy SSD storage at a price you can afford. The MX300 uses new 3D NAND flash technology to deliver higher storage density at a competitive price. It offers quick read and write speeds of 530 MBps and 510 MBps, respectively, during normal use. The MX300 SSD is available with both SATA and M.2 data specifications.
August Smart Lock
The August Smart Lock converts your standard home deadbolt into a smart door lock, which means you can leave home without physical keys. It hitches onto the deadbolt mechanism on the inside of the door, so the exterior appearance remains the same. You can use virtual keys to unlock or buy the optional August Smart Keypad to use a unique entry passcode. Standard AA batteries power the device.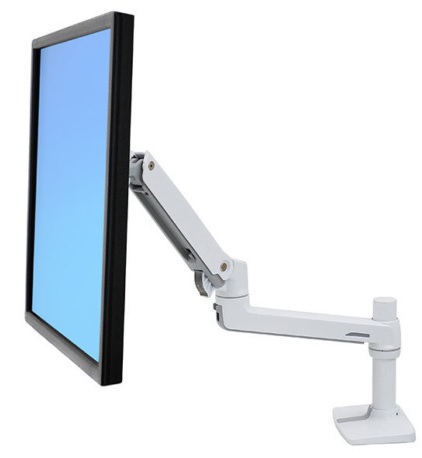 Ergotron LX Desk Mount LCD Monitor Arm
Monitor arms hook up to the mount interfaces of compatible monitors, offering far greater versatility in how monitors can be positioned. Ergotron's LX Desk Mount LCD Monitor Arm (white) works with monitors up to 32 inches. Its matte white powder coating gives the arm a sleek look and is stain resistant.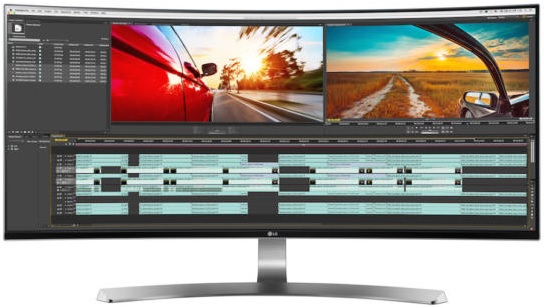 LG 34-inch Thunderbolt Curved LED Monitor
The LG 34-inch Thunderbolt Curved LED monitor (34UC98). The top-notch, 34-inch monitor offers an impressive resolution of 3440×1440 and an aspect ratio of 21:9, which is perfect for both work and play. It also has Free Sync support for gaming when used with PC with compatible AMD graphics cards. The 34UC98 model also works with Ergotron's LX Desk Mount monitor arm.
Hope you will enjoy it