Useful Tips of Samsung Galaxy S6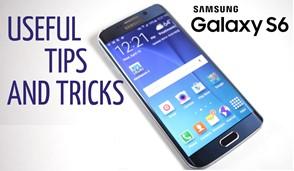 Samsung Galaxy S6 is ruling all over these days. It is such a beautiful phone that's going to prove hard to combat. In this Galaxy phone you will find some new entries and only few people are aware about these tricks.
In this article you will come to know how to use that short cuts and extra features. Here are some of the best Galaxy S6 tips we've uncovered so far.
1: Streamline your navigation
One of the first things you should do to start customizing your S6 for your own personal needs is to pull down that notification and tap on Edit. Now drag and drop all the Appearance, objective, and shortcuts you want to have easy access to into your quick settings menu.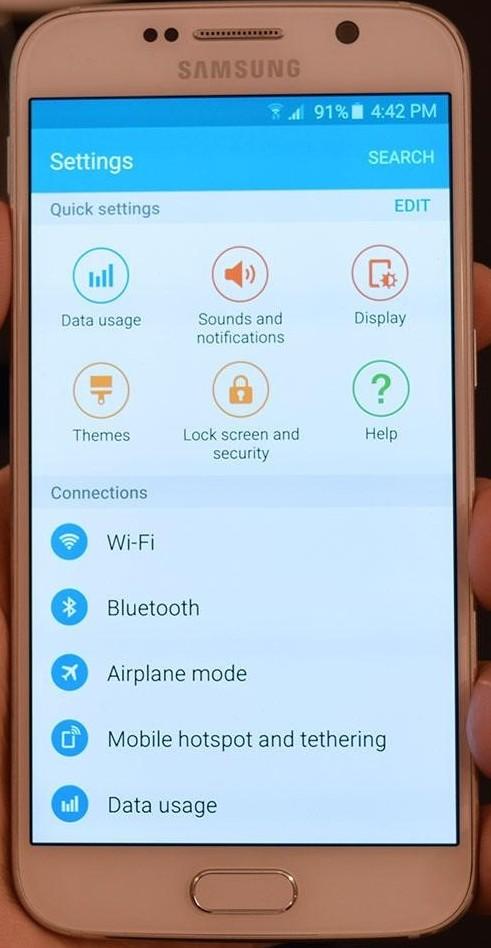 You should also edit the Quick settings that appear at the top of the Settings menu. Once again, there's an Edit button at the top right and you can choose up to nine specific Settings to appear as large icons at the top of the list.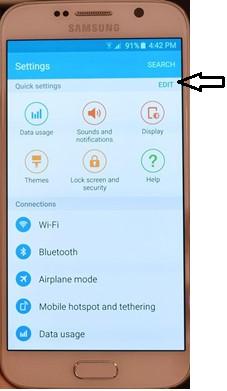 2: Choose your Desire Theme:
You'll find the collection of  wallpapers and widgets when you tap and hold on any empty space on your home screen, you will also find a collection different themes that will change the look of your phone and give it a completely fresh look, that will also change app icons, the font, the backgrounds on your home screen, and elements of many of your standard apps, like Phone and Contacts. You can preview  that themes before applying that on your phone.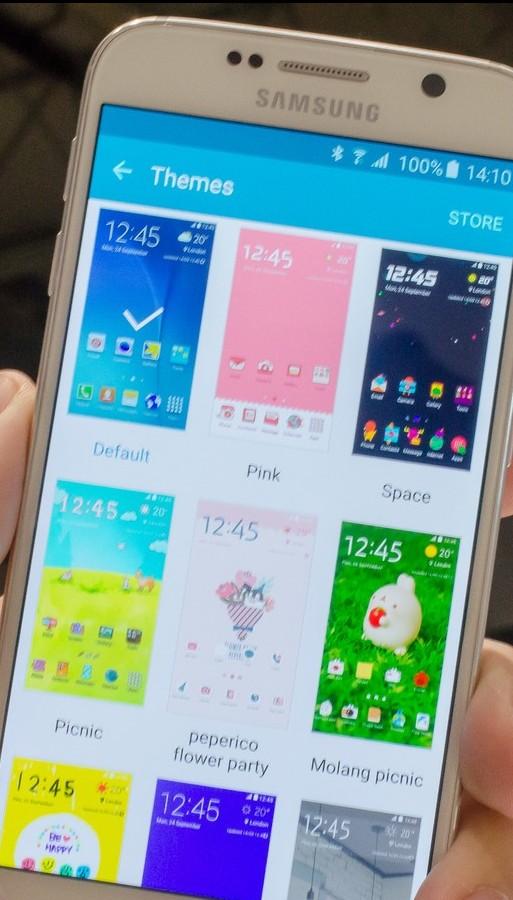 3: Fingerprint Sensor:
The fingerprint sensor is the latest, coolest way to secure your S6 and unlock it . you can do it by Settings > Lock screen and security > Screen lock type > Fingerprints and follow the onscreen instructions. You can add till 10 finger prints at a time.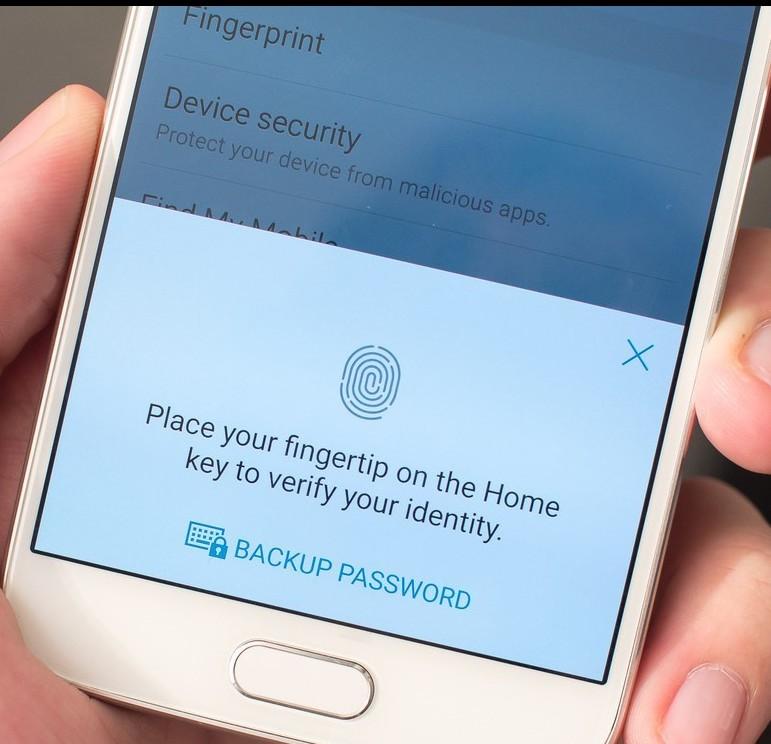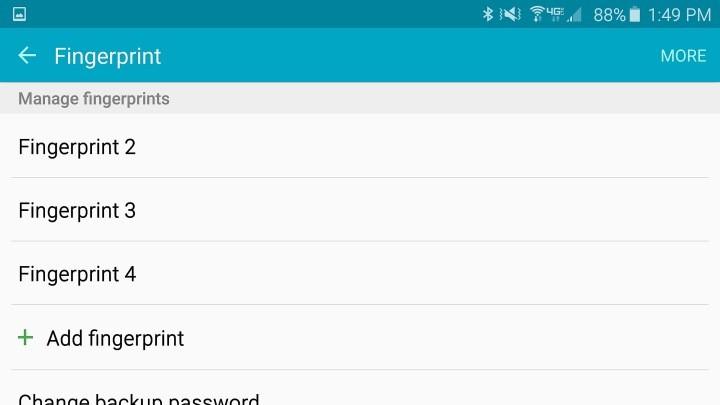 4: Split screen:
The Galaxy S6 has a impressive, 5.1-inch display and you can have more than one app on it at the same time using the split screen facility. All you have to do is to hold down the apps or multitasking button at the bottom left for few seconds. The bottom half of the screen will pesent a menu of apps you can choose from and the top half will go on presenting whatever it was displaying.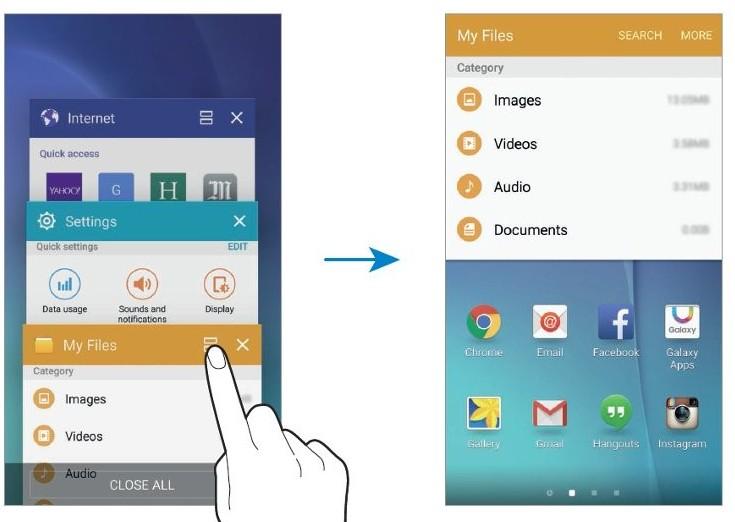 5: Quick launching the camera:
The Galaxy S6 has a fantastic 16-megapixel main camera and you can breakthrough your chances of catching those instinctive moments with this handy camera shortcut. Simply double tap the Home button and the camera app will launch. It works anywhere, even when the screen is off.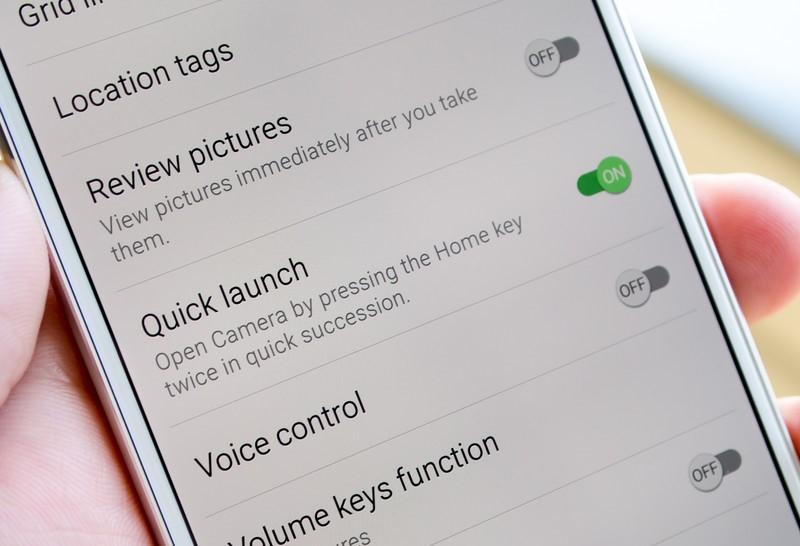 6: Screenshot:
Hold down the Power button and the Home button together and you can take a screenshot on your Galaxy S6. You can also turn on sense swipe to capture in Settings > Motions and gestures.