WhatsApp:
WhatsApp is a messaging app which allows its user to send or receive messages without paying any thing. This messaging application is available in iPhone, Android, BlackBerry, Nokia and Windows Phone. All users of those phones can exchange their messages with each other. Users can also create groups, send and receive images , videos and also Audio messages.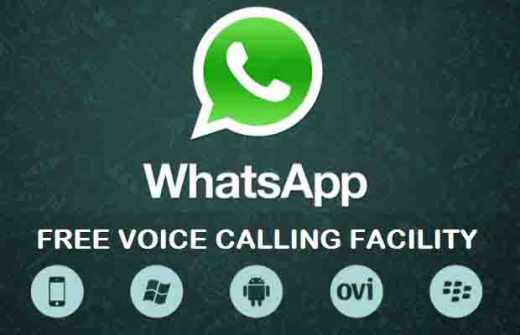 Recently WhatsApp rolling its new calling features. Although , currently this feature is available only for Android users. This service would be free for its all Android users.
If you are not Android user, then you have to wait to get this feature. But if you are one of Android user and still not activated this service, this article will help you a lot.
In this article you will get step by step guide to active WhatsApp calling service on your Android phone.
1:
first of all you have to install the latest version of your WhatsApp from here. The latest version that shown on WhatsApp website is  2.12.14, but if you are installing it from Google Play then make sure that your device has 2.11.561 version. Oldest version will not support this feature.
2:
after install the latest version of WhatsApp on you Android phones, ask someone who has already enabled WhatsApp calling feature to make WhatsApp call to your number.
3:
You will have to receive the call and wait for few minutes  before disconnection to active the WhatsApp Calling service.
4:
once the features will be enabled on your Android smartphone, you will find tree tab on your WhatsApp layout and that would be Call, Chat and Contacts.
Enjoy this new feature from WhatsApp.