Useful Tips of Samsung Galaxy S5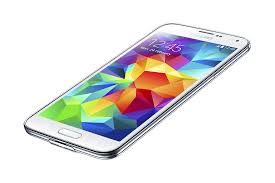 Samsung S5 is quite different in types of its characteristics and features of its other successors. It is full of exceptional features. In this article you will come to know its some important and essential tips. Which lets you use your Galaxy S 5 will be better۔
1:Finger Scanner:
The most important and unique feature of Galaxy S5 is its Fingerprint scanner.     That is an excellent addition in terms of security۔
For  setup your Finger print scanner, you have to go to Settings>>>>> Personalization>>>>> finger scanner and enable that feature. This will allow you to unlock your device by swiping the Home button.
2: Safety and Emergency feature: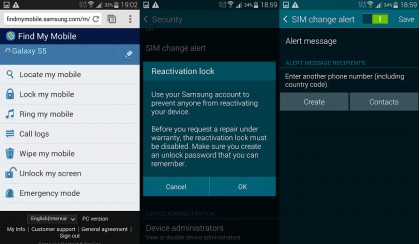 You can activate the safety Assistance feature from the setting menu. When you turn on "Send Help Messages" the S5 send your location and an SOS text message to a designated contact and if you tap the power button speedily three times. The device will turn on location automatically and will also send pictures from the front and rear cameras to your emergency contact.
You can also use "encrypt" option by simply go to Settings >>>> Security >>>>> Encrypt. But after choosing this option you will not be able to use the fingerprint scanner option. This process will take around an hour and scrambles all the data.
Every time you turn on your device, it will ask you about the passcode before its boots. This will provide an extra layer of security.
3: Download Booster:
Another unique feature of S5 is the Download Booster. It combines the WiFi and 4G connectivity to increase the speed of downloading. This feature will really help you when you want to download movie or TV show.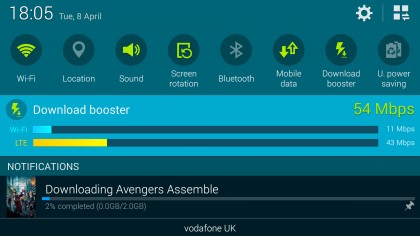 4: Samsung Galaxy S5 is IP67 certified which means that it is dust proof and water resistance. If your S5 get lil wet you don't need to worry about it.
It ports at the bottom of the device are covered, but you always have make sure its securely in place after removing or opening it.
5: Touch Sensitivity:
To increase the touch sensitivity of Galaxy S5 , simply go to Settings >>>> Display and tick the relevant box to enable.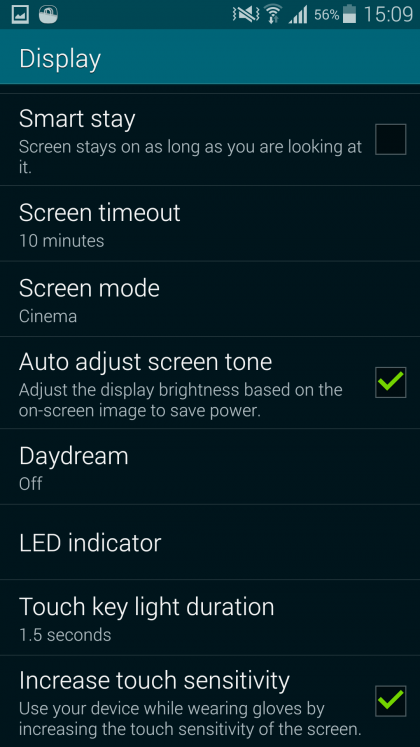 6: Speed up the Home Screen:
When you swipe to the left from the home screen, Samsung's My Magazine pops up. you can see sports, tech, business or entertainment news updates on My Magazine. If you want to turn it off. Go to Setting >>>> Application Manager. Scroll down to My Magazine and switch it off.