For many years the smartphone has commanded a hefty price tag. Carrying around a mini super-computer packed with technology didn't come cheap. Soon we spent more on Smartphones than any other consumer goods allowing the big phone brands to overwhelm us with marketing every day to convince us to pay more.
More recently we have seen an explosion in the entry-priced tier, Hooray! (but wait).
We all like things to be cheap, unless we soon realize there are significant compromises to swallow. Sure enough, all too often these devices look the same with inferior materials, cheap plastic cookie-cutter designs and lacking any redeeming qualities beyond spec and price.
So right from the start, Obi set out to create a smartphone differentiated by elegant design with no compromise on performance.
Obi Worldphone – a beautiful, high-quality and high-value companion for living. And now, "Designed in San Francisco" can be found on the back of every Obi Worldphone. It's something we're proud of and means you can expect a world class, original and distinctively designed smartphone that is ready to accompany you on any path you choose.
It wasn't long before we had designs so sexy they made us blush. Now all we needed to do was build them with the attention to detail they deserved.
Obi SF1 
The power of details
Designed in San Francisco, every element, every curve, every finish matters. The iconic silhouette shows off a distinctive unibody design with elegant metallic accents and signature floating glass display.
Packed with Pixels
Photos, videos, documents and more come to life in vivid, crisp detail on the 5" floating in-cell display. If you're not seeing it in 1080p full HD, you're not really seeing it.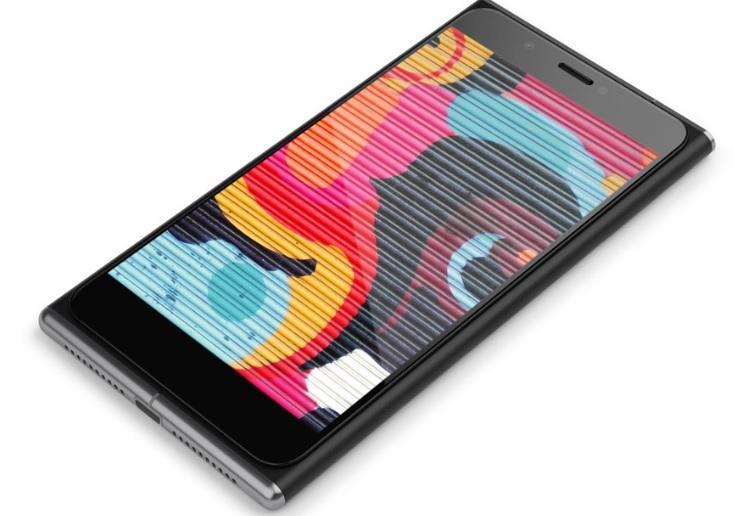 A Blaze of Color
The SF1 captures 95% of the color spectrum so images are true-to-life and bursting with vibrant, accurate color and tone.
Broaden Your Horizons
The SF1's 178o viewing angle means whether you're viewing the screen head on, or from a side view, images are clear and undistorted. Share with a larger audience or enjoy your favorite movies and games from a more relaxed position.

Tough Stuff
It may look delicate, but the floating display is as tough as nails. Made of Gorilla® Glass 4 it stands up to the toughest drops, knocks and falls.
Camera Perfection
The SF1 puts professional-level photography in your hands. A 13MP rear-facing camera and Sony Exmor RS™ sensor makes this a camera that means business, and delivers with clear, rich and dynamic images.
Front and Center
With a 5MP camera and flash, front-facing photos always look sharp. Video chats and conferences also come through clearly. It's the next best thing to being there.
Pick Your Spot
Now you'll never miss a detail. ReFocus technology captures images with five different layers of depth of field so you can refocus an image, even after the photo's been taken.
Select a Macaroon to shift focus.
ChromaFlash™
Color
Preserve rich color, even when using a flash. By layering together flash and non-flash photos, ChromaFlash delivers low-light photography without washing out the texture, color and brightness of the scene.
Super Powers
OptiZoom™ takes the power of zoom focus to new levels. Shoot at maximum zoom, then use OptiZoom to really dive into your captured image. See details and read text with astonishingly high resolution and clarity.
Set the Scene
Pre-set photo modes balance light, speed, and shutter based on the scene so your shots look like they were taken by a pro.
Control Station
When you're ready to move beyond 'point-and-shoot,' the SF1 offers manual control of advanced camera functions like ISO, HDR, white balance, saturation and more.
Intense Focus
Even fast-moving subjects are no match for the SF1's hybrid focus. Combining phase detection with laser detection it focuses in a split-second in any light, even when shooting into the sun.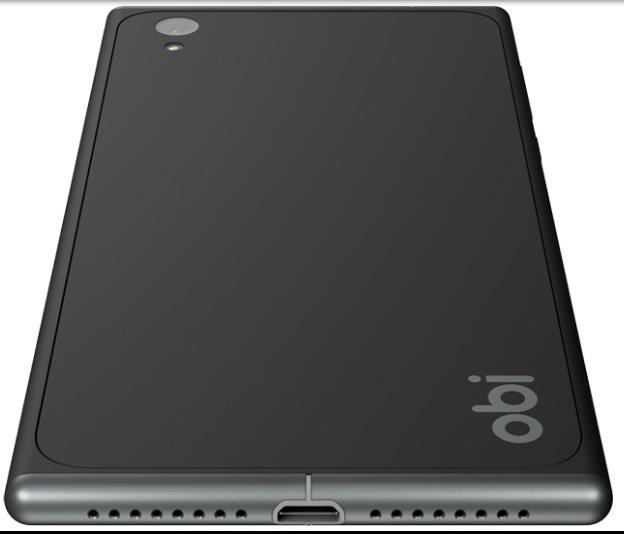 A Sound Choice
Dual microphones to let your voice be heard, even in noisy environments like airports and traffic. One microphone amplifies and prioritizes your voice, while second tempers background noise to let conversation ring through clearly.
Powerful Dolby Audio™ optimizes sound to pour out of the SF1 speakers with cinema-style sound. You'll hear music, movies and other media in outstanding fidelity, rich base and dynamic range.
Surround Yourself in Sound
Plug in for a truly immersive sound experience. When wearing headphones, Dolby Audio™ virtualized surround sound enhances your audio experience. It sounds like you are surrounded by five directional speakers. You have to hear it to believe it.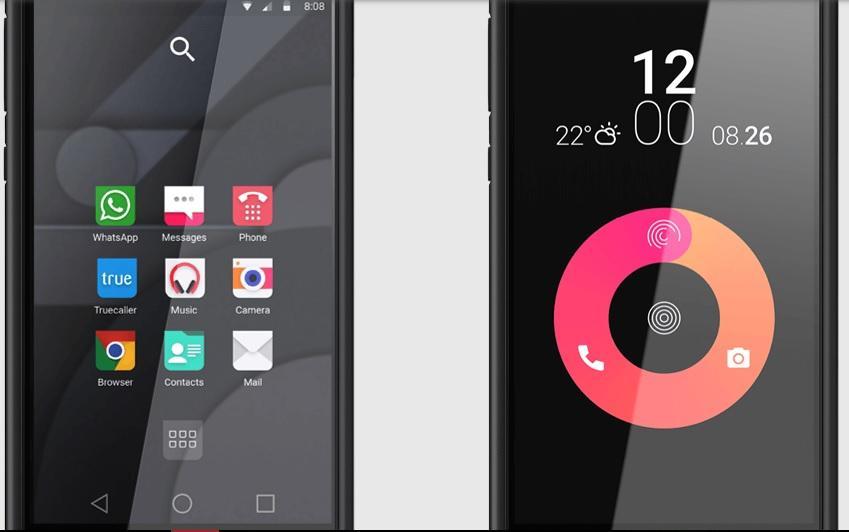 Live at Lifespeed
Obi Worldphone SF1 comes loaded with Obi Lifespeed, a custom user interface for Android that unifies the software and hardware experience. SF1 runs the reliable Android Lollipop OS with its own colorful Obi flavor.
Exciting power
Enjoy the speed, reliability and power of the Obi Worldphone SF1. Effortless multitasking, smooth video streaming and responsive gaming at your fingertips powered by the ultra-fast Qualcomm processor Qualcomm® Snapdragon™ 615 processor With a 4G LTE connection. Fast and powerful, no matter the task. 64-bit, Octa-core power Accelerated by an Adreno™ 405 Graphics Processing Unit for better HD Gaming. All the storage you needThe SF1 comes in two variants:
32GB of memory & 3GB RAM
16GB memory & 2GB RAM
Quick Charge™ 1.0
SF1's battery charges fast, giving you the freedom to keep moving. Less time charging, more time doing.Go the distance A 3000 mAh battery powers up to 20 days standby time, up to 28 hours talk time and up to 10 hours video playback time.*
Hit the road
With dual SIM slots, Obi Worldphone SF1 is ready to go where life takes you, be it on a 2G, 3G or 4G LTE network.
Showtime
With a smartphone this good looking we know you may want to show it off. That's why it comes with a fingerprint-free coating so your SF1 always looks new.
Product specifications
Network
Bands GSM: 850/900/1800/1900 MHz
WCDMA: 850/900/1900/2100 MHz
4G LTE: FDD B3 1800 MHz & TDD B40 2300 MHz
Body
Dimensions146*74*8mm (7.8mm body with 0.2mm floating display)
AestheticsUnibody with metallic accents and floating glass display
Weight147g
Display
Size5" JDI In-Cell IPS
ResolutionFull HD (1080 x 1920 pixels)
Pixel Density443 ppi
ProtectionCorning® Gorilla® Glass 4; Oleophobic Coating; Fully-laminated OGS (One Glass Solution)
Platform
OSAndroid 5.0.2 Lollipop
ChipsetQualcomm® MSM8939 Snapdragon™ 615
Clock Speed1.5 GHz 64-bit Octa-core processor; Adreno™ 405 GPU
Memory
Internal 32GB Internal Storage + 3GB RAM /
16GB Internal Storage + 2GB RAM
(DDR3 RAM and eMMC 4.5 ROM)
ExternalExpandable up to 64GB by MicroSD™ card
Camera
Primary13MP AF with LED Flash; Sony Exmor RS™ Sensor; f/2.0 Aperture
Secondary5 MP with LED Flash
Audio
Add-onsDual Mic for Noise Cancellation, Dolby Audio™, Quick Charge 1.0
Communication
SIMDual SIM (1 Micro + 1 Nano / MicroSD™ card expandable up to 64 GB)
WLANWi-Fi 802.11 a/b/g/n, Dual-Band, Wi-Fi Direct
Bluetoothv4.0, A2DP
GPSA-GPS, GLONASS**
USBMicroUSB v2.0
**This service is not available in all markets.
Battery
Capacity Embedded 3000 mAh Li-Po battery with Quick Charge™ 1.0
Standby timeup to 20 days*
Talk time up to 28 hours (2G)*
up to 23 hours (3G)*
Video playback timeup to 10 hours*
Music Playback time up to 60 hours* (via speakers)
up to 100 hours* (via headphones)
*Values measured in controlled laboratory conditions. Actual time may vary.
Sensors
Sensors Accelerometer, Proximity, Magnetic, Gyro, ALS (Ambient Light Sensor)