New Android application for eSport lovers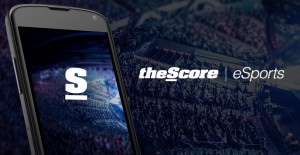 If you are Amateur of esports so get ready for the new sports app of android. Thescore introduced this new application with the name of Esport. With the help of this application you can be updated with the live score, video streaming, records and Statistics. This is a free application and it is available in google play store, theScore's eSports coverage can also be found at http://www.thescoreesports.com, as well as on Facebook and Twitter,
This application is providing updates about many games in which Dota 2, league of legend, counter strike, global offensive, call of duty, star craft 2 and heart stone are including. Almost 71 million  people from all over world watching esport , and according to an estimation this figure will be reach to 6.6 billion by  2018. For now this application is available only for android application but soon it will be available for iOS also.
"The many millions of eSports fans worldwide deserve a first-class, professionally supported mobile app, and that's exactly what the Score eSports gives them," said John Levy, Founder and CEO of the Score.
Hope fully this app will be a big and interesting addition in the world of esport.