When does iOS 11 come out? Release date, features and how to install the beta for new Apple iPhone and iPad operating system, here is Apple iOS 11 with all new features and specification.
THERE is plenty of new features in Apple's forthcoming operating system, here's everything you need to know.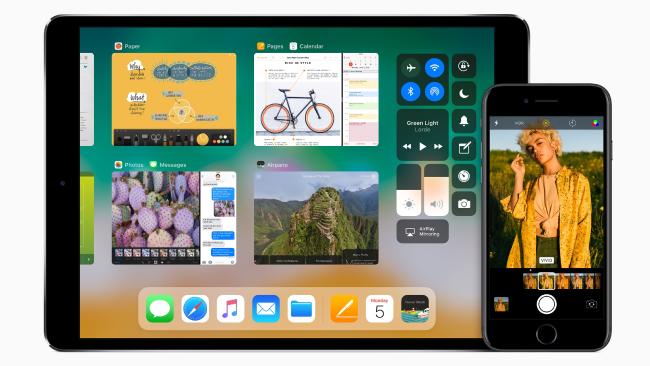 APPLE fans have no doubt been eagerly awaiting the new operating system, iOS 11 which empowers Apple devices with a whole new world of capabilities.
Here's everything you need to know about the iOS 11 launch, including how to get the update now.
NEW FEATURES THAT WILL COME WITH iOS 11
There will be a new Wi-Fi password-sharing feature on Apple's next operating system.
Currently when a user wants to connect they have to go through the faff of finding the password code before tapping in the complex set of characters.
For now an Apple device running iOS 11 tries to connect to your Wi-Fi network for the first time a display saying "Share Your Wi-Fi" will pop up.
Then you can press the "Send Password" button and the other person's handset will automatically connect to the network.
But 9to5Mac reports the devices need to be near to each other and unlocked for the handy feature to work.
SIRI GETS A NEW VOICE
Both male and female versions of Siri will be getting a more natural-sounding voice.
Another addition to the function is a translation feature which lets the user translate English into other languages.
LOOP AND BOUNCE PHOTOS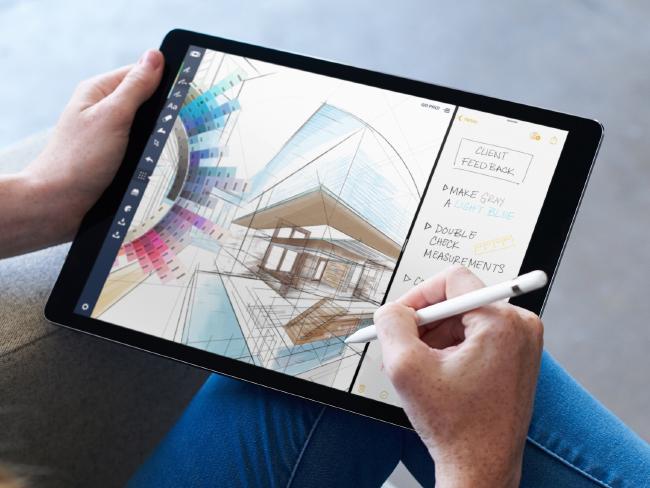 The live photo feature is being extended so Apple users can record their own short videos by selecting the Loop and Bounce option.
The function uses High Efficiency Image Format to condense the file size of content — which helps prevent your phone storage from getting overloaded.
LONG EXPOSURE SNAPS
Travel lovers have already been showing off their incredible holiday snaps using this new iPhone function.
Apple have added a long exposure effect their Photos app, technology that's usually only available on high-end cameras and DSLRs.
The effect works by taking your Live Photos — a feature Apple launched last year — and combining this small video clip with a photo taken at the same time and then merging the two into one still image.
This trick lets you capture moving objects in a whole new light, as fireworks become bright streaks across the sky, car headlights turn into a ribbon of colour and waterfalls take on a ghostly blur.
Here's how to achieve the stunning effect
Open up Photos, tap on the image you want to edit and swipe up
Four preview images will appear called "Live", "Loop", "Bounce" and "Long Exposure"
Tap long "Long Exposure" and after a couple of seconds your Photos app will churn out an incredible work of photographic art … hopefully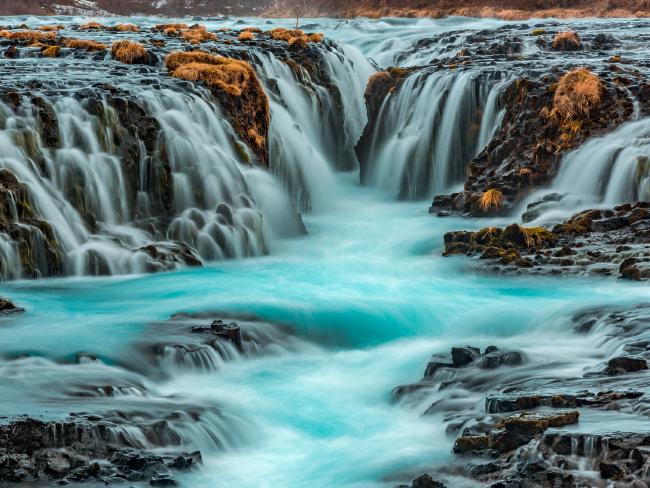 DO NOT DISTURB WHILE DRIVING
iPhones will block text messages and social media posts while you're driving from this autumn thanks to a car safety software upgrade.
The latest iOS 11 operating system will be rolled out with a Do Not Disturb While Driving Mode that hides notifications while you're behind the wheel.
The software uses Bluetooth or Wi-Fi to figure out how quickly you're moving and if you attempt to view your screen while in motion, you'll be greeted by a blank screen.
After the tech has been used once, your iPhone will prompt you to launch it whenever it thinks you're driving — you'll be able to dismiss the notice if you're a passenger or on a train or bus.
The feature also auto-replies to texts with a messages saying you're driving although you can select certain contacts who'll have the option of texting back "urgent" to display their text regardless of the safety app running.
EXCLUSIVE IPAD FEATURES
Those using iOS 11 on their iPad are treated to even more updates.
They will be able to drag and drop files between apps that are running simultaneously in split screen mode.
Switching between them will also be easier than ever, as you can swipe upward to open and close the different applications.
The iOS 11 allows iPad users to use file managers — including iCloud, Dropbox, Google Drive and OneDrive.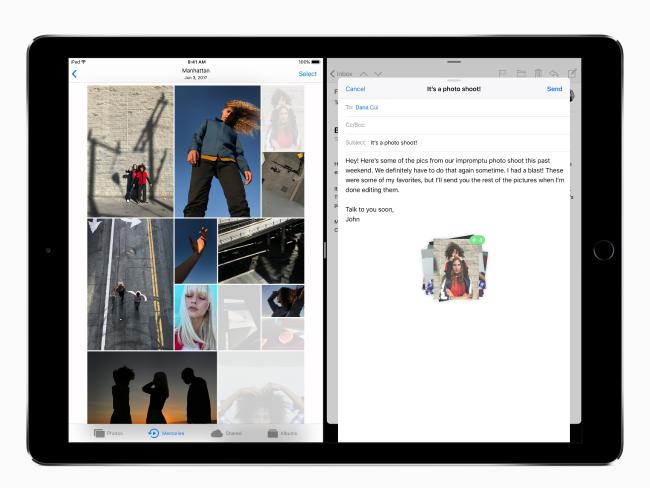 WHAT IS RELEASING DATE OF iOS?
A 'beta' version of iOS 11 has now been released, but you'll need to sign up to become an official Apple software tester in order to use it.
If you're interested, just head over to the Apple website to sign up and use an early version of the software.
However, be warned: beta software may contain bugs which have not yet been addressed.
Tech firms often release preliminary operating systems so users can try them out and flag up any problems ahead of the official release date.
If you sign up to join the iOS 11 beta, you'll also be able to try out new software for Apple's other products.
It's expected the final version will launch later this year, likely after the iPhone 8 sometime in September or later.
Apple dropped three devices from last year's support list; it's the end of the road for the iPhone 5 and iPhone 5C, and 2012's plain iPad
When Apple releases iOS 11 this fall, it will, as it has in the past, drop support for some of its older hardware to permanently lock them into 2016's operating system.
More pressing, some four-year-old devices will not be able to preview iOS 11 this summer, again because of lack of support. (Apple released the public beta of iOS 11 earlier this week.
Which iPhones and iPads can run iOS 11?
Here's the line-up of devices iOS 11 will run on:
iPhone 7 and 7 Plus (launched 2016)
iPhone SE (2016)
iPhone 6S and 6S Plus (2015)
iPhone 6 and 6 Plus (2104)
iPhone 5S (2013)
12.9-in. iPad Pro (2015-2017)
10.5-in. iPad Pro (2017)
iPad, 5th generation (2017)
9.7-in. iPad Pro (2016)
iPad Air and iPad Air 2 (2013-2015)
iPad Mini 2 and 3 and 4 (2013-2015)
Apple pared the list for last year's 2016 by three devices, dropping the iPhone 5 (2012) and the proud-to-be-plastic iPhone 5C (2013), as well as the fourth-generation iPad (2012).
New to iOS support for version 11, of course, are those devices launched at or after iOS 10's September 2016 debut, including the iPhone 7 and 7 Plus, 2017's fifth-generation iPad, and the year's two new iPad Pro models, one with a 10.5-in. screen, the other with the 12.9-in. display. New iPhones, which the company will almost certainly introduce in September will, of course, also run iOS 11.
This will mark the second straight year that Apple has scratched one or more devices from iOS's run list after breaking with tradition in 2015. That year's iOS 9 retained support for the same iPhones and iPads that had been able to run 2014's iOS 8. In 2016, Apple tossed out the iPhone 4S (2011), the iPad 2 (2011), the third-generation iPad (2012) and the original iPad Mini (also 2012), leaving them stranded on iOS 9.
When devices miss the iOS cut, they continue working as before; they do not suddenly go dark. However, once they've been put into Apple's version of suspended-OS animation, they acquire no new functionality and stop receiving security updates.

Apple's iOS 11, which is currently in its public beta stage and will be released this fall, supports every flagship iPhone launched since 2013, and iPads going back to that same year.