IMO is another instant messaging aggregator service. Imo stands for " in my opinion". IMO is simple, web-based service that doesn't require you to register, comes with a desktop version for Windows and supports multiple languages. Its messenger is a very simple communications tool that proves particularly useful to users who usually use many different communications channels with many different people and who just want to have one application in which to group them all. It can handle text, voice and video conversations on the most important instant messaging services including Windows Live Messenger / MSN, AIM / ICQ, MySpace, Yahoo Messenger, Jabber, Gtalk etc.
Imo gives you the option to maintain your other communication even while in a video call, giving you access to your instant messages with an in-call menu. All in all, the calls were successful and mostly problem free for a beta version. If there's one complaint, it's that the feature is only available on Android right now and doesn't work cross-platform with iOS or desktop users. Hopefully cross platform support is coming.
IMO has some other great stuff in the pipeline, including text to speech and vice versa functionality in all languages, face and object recognition, smart advertising, 3D emoticons and avatars, offline access, and more. Consider me subscribed to that blog to learn when those features become available.
Setting Up the IMO Client on a Mobile Device
Once you have installed, go ahead and open it by tapping the icon on your mobile device
Launching Webcam chat on IMO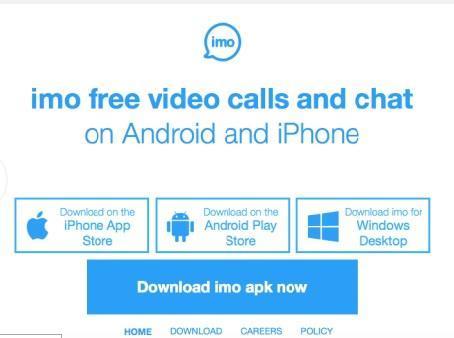 You'll be prompted to let IMO access your contacts.
Getting started with IMO Video Chat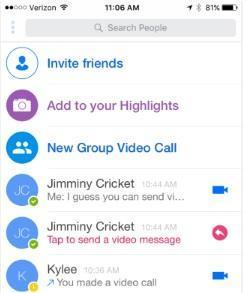 By tapping OK you will enable IMO to look through your existing contacts, and provide you with a list of who is on the service that you can start chatting with right away, as well as a list of your contacts who are not on the service, presented with a handy "Invite" button next to each one. You can also invite friends one-by-one if you'd prefer not to give IMO access to your contacts. Tap "Don't Allow" or "OK" depending on your preference. This setting can be changed later if you so desire.
You'll then be prompted to let IMO send you notifications. By tapping OK, you will enable IMO to send you notices on your mobile device when there is an update that you should see, such as a new message. Tap "Don't Allow" or "OK" depending on your preference. This setting can be changed later if you so desire.
IMO will then ask for your phone number to establish your account. Once you enter your phone number, you'll receive an SMS message containing a verification code, which you can then enter in the form provided in order to verify your account.
You can download the beta version of imo messenger for Android for free from the Google Play Store.
You can also download IMO messenger for your iPhone for free from the this link