"Galaxy Note" has always been synonymous with "big phone," and that's still very much true today. Taking on the Galaxy S8's proportions of being tall and skinny, but applying them to a 6.3-inch display, the Note 8 is very tall indeed. At 162.5 mm, it's notably taller than the LG V30 (151.7 mm), Note 5 (153.2 mm) and iPhone 7 Plus (158.2 mm) — all while also being wider and heavier as well.
Even with very small bezels around the screen, that big footprint makes it rather tough to reach the top of the display or even reach across for a slide-in gesture from the edge. In many cases you'll have to awkwardly shift your hand, or just wait until you have both hands available to get everything done. In a pinch, you can use the one-handed mode, which shrinks the screen down to the corner so you can actually use it without fear of dropping the phone.
Some people love the big screen — that is, after all, often why they bough a Note in the first place. But if you aren't committed to it, and think you may be able to figure it out in the future, consider getting a smaller phone.
TWO CAMERAS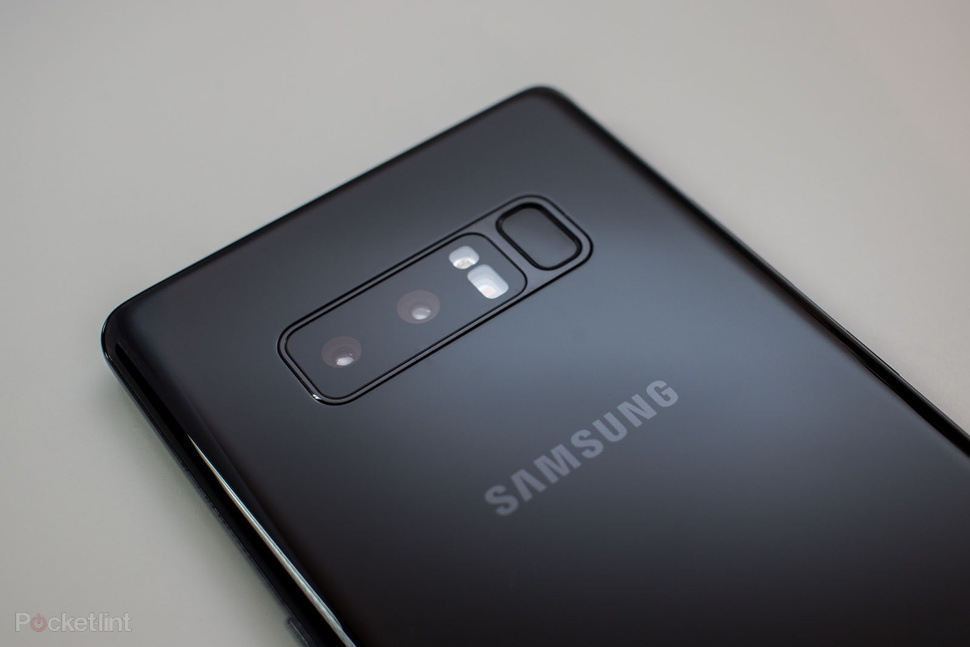 Get crisp photos even when it's dark and it's difficult to keep your phone steady. The Galaxy Note8's dual camera has a wide-angle camera that comes with the great low-light capabilities that you've come to expect from Galaxy phones, while the telephoto camera gives you 2x optical zoom for you to capture the near and far. Both have optical image stabilization so you get steady shots even when zoomed in.
Samsung has  developed a "Live Focus" mode that lets you take photos with both cameras at once, and use that extra data to artificially blur the background … or at least, what the camera thinksis the background. It doesn't always get that calculation right, and when it misses the mark it looks kind of funny. Thankfully the camera also saves the standard photo from the main camera every time you take a Live Focus shot — an escape hatch, of sorts. Live Focus is worth trying out, and it's capable of excellent results sometimes provided the conditions are all right, but this feature alone isn't enough to differentiate this camera from the Galaxy S8+'s single sensor and lens.
Samsung is using the most popular formula of two sensors with the same resolution behind lenses of different focal lengths — one "standard" field of view, and another that's roughly twice the length with a narrower field of view. They aren't the same sensor, though, and the longer lens has a narrower aperture of f/2.4 to the main camera's f/1.7 — that means it lets in less light.
NEW FUNCTIONALITY OF S pen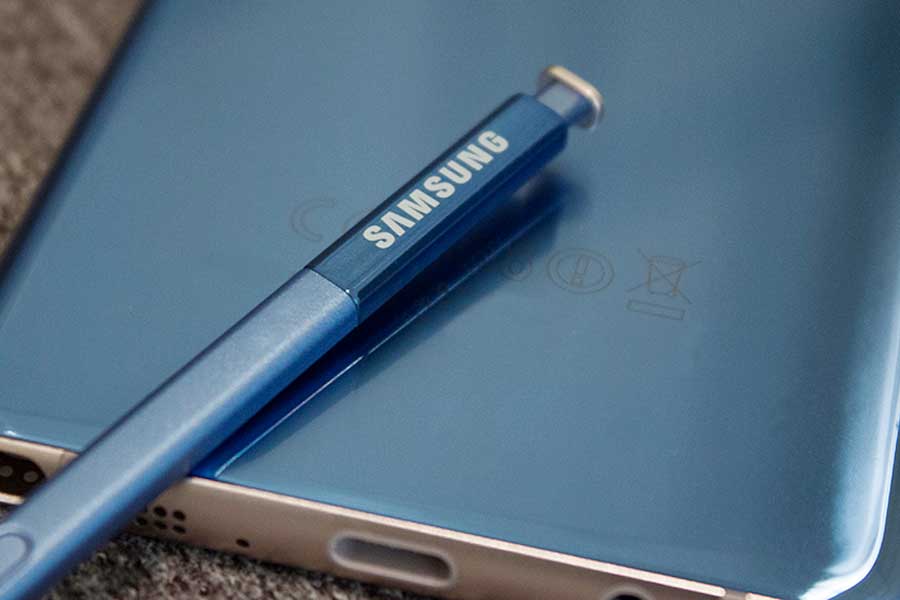 Use the S Pen to express yourself in ways that make a difference. Draw your own emojis to show how you feel or write a message on a photo and send it as
This is, of course, the best and most capable S Pen yet — but it isn't much different from what we saw debut on the Note 7, nor is it dramatically different from the Note 5's.
The new S Pen has higher sensitivity of 4096 levels, which is fantastic when paired up with the very fine 0.7 mm stylus tip, and together you continue to have a very accurate instrument for writing and drawing. The S Pen-focused software is basically the same as far as the core features of Samsung Notes, Screen write, Smart select and Translate go. You get a new "Live message" feature that lets you write out and send animated gifs, and the "Screen off memo" feature has been improved, but that's about it.
The S Pen is still a super effective tool for getting all of the fine control work done on your Note 8, and it brings those extra utilities that you can't just get on any other phone (even a Galaxy S8+) — but it won't be a game-changer for everyone. If the idea of the S Pen doesn't immediately speak to you when you test it out before buying, that's the best indication yet that you should consider the Galaxy S8+.
HIGH PERFORMANCE PHONE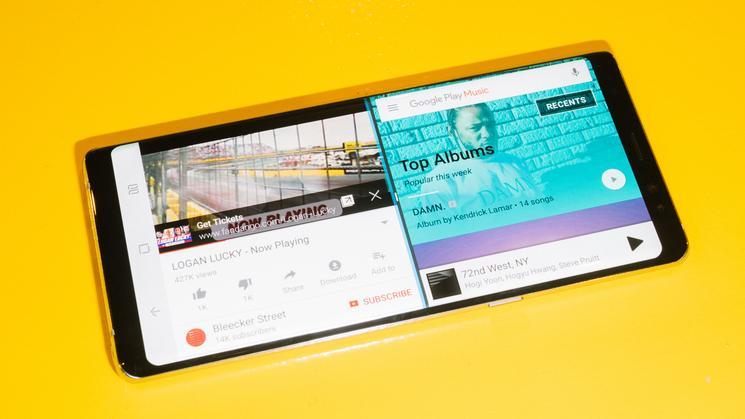 Whether you're downloading games or multitasking, it's fast and seamless on the Galaxy Note8 because the high-performing 10nm mobile processor and 6GB RAM make things run smoothly. Plus, with wireless charging, power is on your side.
BATTERY LIFE:
For all of that massive size, the Note 8's battery capacity is rather conservative at 3300mAh. As noted that's actually smaller than the Galaxy S8+ and Note 7 (ahem), and the same size as smaller phones like the LG G6 and OnePlus 5. With a super-efficient processor and display, the Note 8's battery life is good; but it isn't necessarily great.
Getting upwards of 16 hours of use out of the phone with just a 3300mAh battery is quite good, and probably enough for most people given their typical usage. But not getting exceptional battery life out of a Note, something the line's long been known for, can be a bit disappointing to those who are upgrading from a prior model.
Making the move can be a big step, but it doesn't have to be a hassle. Smart Switch makes it incredibly simple to move important stuff from your old phone to your new Galaxy Note8. With your contacts, settings, messages, and photos right where you need them, you can simply pick up where you left off.
The Note 8 is very clearly the top-end device in Samsung's flagship lineup, and it has all of the best technology the company has to offer. It also has the highest price.