Samsung Galaxy Note 6 or 7 Technical Specifications Rumors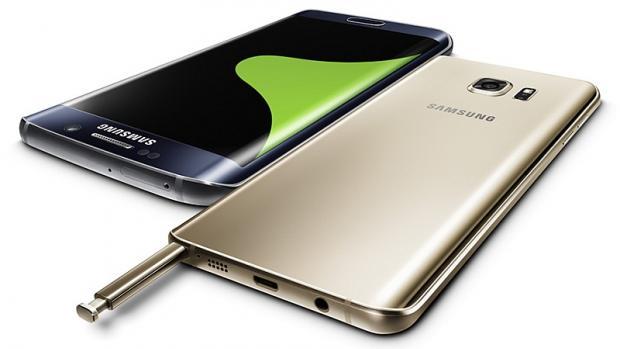 As you know that in last year Samsung has been landed its latest Phablet flagship "Galaxy Note 5" and according to the some rumors, now Samsung is getting ready to launch its new " Galaxy Note 6". It is also coming to hear that Samsung will change the name of its new flagship name to "Galaxy Note 7".
According to a report out of Korea in late May, Samsung is thinking something different this time. Since 2011 there have been five Galaxy Note phones and each one was named based on its sequential version. So everyone knows that the next flagship should be "Galaxy Note 6", but Supposedly, the next Note phone will be called the Galaxy Note 7 instead. This might sound crazy at first, but Samsung seems to have thought this one through. Although the next Galaxy Note phone will actually be the sixth version, the fact that the Galaxy S series is in its seventh version might cause consumers to think a Note 6 is inferior to a Galaxy S7. Every spring, Samsung releases a new Galaxy S phone, but each new Note is always one number behind when it's released several months later in the fall. It has been this way ever since the Galaxy S3 and Galaxy Note 2 were both released in 2012.
It's possible the company has been contemplating the move for a while, but it's also possible that since this year's iPhone will most likely be called the iPhone 7, the company decided it no longer makes sense to have a version number lower than Apple's flagship phone.
Let's take a look at a new technology that Samsung will be delivered through its new flagship.
An Edge version
Samsung hasn't released an Edge version of the Galaxy Note since 2014, when it was announced alongside the Galaxy Note 4. Is it possible that Samsung will introduce this new edge version this year?
The latest indication one may arrive comes from a leaked render of what the Galaxy Note 7 may look like, and it has a dual-edge screen like the Galaxy S7 Edge.
The render shows a phone that is very similar in style to the Galaxy S6 Edge Plus, with less curvy corners than the S7 range, and both a camera lens hump and flash/heart rate sensor array next to it on the rear. The render clearly shows a dual-edge screen design, and suggests the phone will be 7.8mm thick, slightly more than the Galaxy Note 5. While the authenticity of the render cannot be verified at this stage, there is another question that will the Galaxy Note 7 come in both Edge and standard designs, or just an Edge model?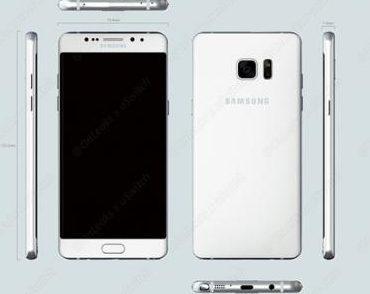 Phones will be come with 6GB of RAM aren't exactly commonplace, but they're not new either. Samsung's Galaxy Note 6 is rumored to have 6GB of RAM, but it may beat the competition if the Korean tech giant uses its latest 6 GB LPDDR4 DRAM chip.
According to The Next Rex, the chip was unveiled at a mobile conference last week will be 10 nanometer manufacturing process, which allows the smaller chip to use less battery.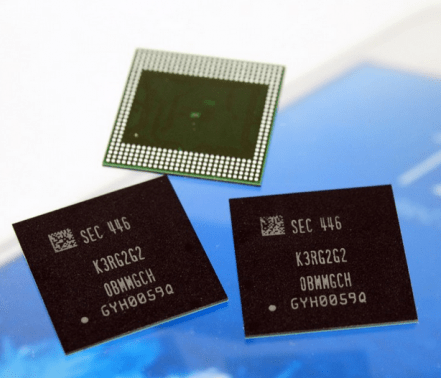 Samsung always makes its Note hardware special, and ensures there's plenty of power inside too. While the Snapdragon 820 is used in the Galaxy S7 and S7 Edge, there are rumors the Note 6 may use a revised version of the chip known as the Snapdragon 823, which will apparently run at speeds up to 3GHz.
Its also in rumors that "Samsung is working on a brand new 1/1.7-inch CMOS camera sensor with an aperture as wide as ƒ/1.4," reports Sam Mobile. "The new sensor could have a resolution of anywhere between 18-24 megapixels. The company is also working on a new compact 1/2.3-inch camera sensor."
the Galaxy Note 6 will feature a massive 4000mAh battery cell in its backside. If true, this should translate into monstrous battery performance, even when compared to big hitters already available like the Huawei Mate 8.
The report also echoes previous rumours we've heard about the Galaxy Note 6: it'll feature a 5.8-inch display with a resolution of 1,440 x 2,560 pixels, along with 6GB of RAM and 32GB of internal storage. Nothing has yet been said about whether you'll be able to remove the battery or not.
It is also in saying that Galaxy Note 6 will feature water and dust proofing with IP68 certification too.
Last year, we saw the Note 5 launch in August, several weeks earlier than the typical September Unpacked event that coincides with the annual IFA tech convention in Berlin. This year, we may see an even earlier unveil date, if the latest rumors prove true.