HTML Color Codes (Red, Pink, Yellow, Purple Green)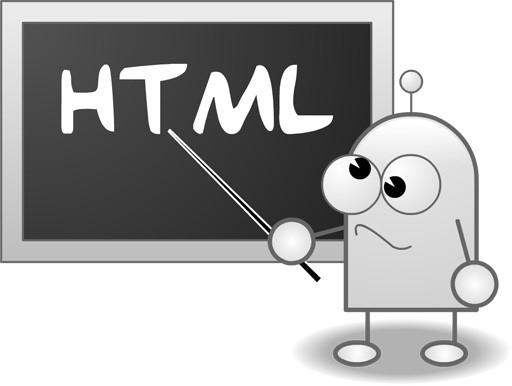 HTML:
HTML "Hypertext Markup Language" is a combination of tagging text files to conclude font, color, graphic and hyperlink effects on world wide web pages.
It is a computer language association to allow website creation.
HTML subsist of a series of short codes typed into a text file by the site author. The text  saved as a HTML file and viewed through a browsers.
In this article you will you will find HTML color codes with their shades.
HTML Color Codes: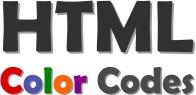 HTML codes consists of symbols "#" and 6 letters or numbers. These numbers are inform of  hexadecimal numeral system. For example "FF" in hexadecimal represents number 255 in Decimal.
Red Color names With HTML Codes:
Indian Red                                  

           CD5C5C
Light Coral                                  

            F08080
Salmon                                         

             FA8072
Dark Salmon                             

             E9967A
Light Salmon                             

             FFA07A
Crimson                                       

             DC143C
Red                                                 

            FF0000
Fire Brick                                    

             B22222
Dark Red                                     

             8B0000
Pink Color name with HTML color codes:
Pink                                               

              FFC0CB
Light Pink                                   

               FFB6C1
Hot Pink                                     

                FF69B4
Deep Pink                                  

                 FF1493
Medium Violet Red               

                 C71585
Pale Violet Red                        

                 DB7093
Orange color names with HTML Color Codes:
Light Salmon                            

                   FFA07A
Coral                                             

                    FF7F50
Tomato                                       

                    FF6347
Orange Red                              

                     FF4500
Dark Orange                            

                    FF8C00
Orange                                        

                    FFA500
Yellow color names With HTML Color Codes:
Gold                                              

                     FFD700
Yellow                                          

                      FFFF00
Light Yellow                              

                      FFFFE0
Lemon Chiffon                        

                       FFFACD
Light Golden rod Yellow      

                       FAFAD2
Papaya Whip                              

                       FFEFD5
Moccasin                                    

                       FFE4B5
Peach Puff                                  

                       FFDAB9
Pale Golden rod                        

                       EEE8AA
Khaki                                              

                       F0E68C
Dark Khaki                                  

                      BDB76B
Purple color names with HTML Color Codes:
Lavender                                      
                         E6E6FA
Thistle                                            

                        D8BFD8
Plum                                              

                          DDA0DD
Violet                                              

                          EE82EE
Orchid                                           

                            DA70D6
Fuchsia                                          

                          FF00FF
Magenta                                         

                          FF00FF
Medium Orchid                           

                           BA55D3
Medium Purple                           

                          9370DB
Amethyst                                       

                          9966CC
Blue Violet                                    
                           8A2BE2
Dark Violet                                   

                           9400D3
Dark Orchid                                 

                            9932CC
Dark Magenta                            

                             8B008B
Purple                                            

                              800080
Indigo                                            

                             4B0082
Slate Blue                                      

                              6A5ACD
Dark Slate Blue                          

                              483D8B
Medium Slate Blue                  

                               7B68EE
Green color names With HTML Color Codes:
Green Yellow                               

                               ADFF2F
Chartreuse                                    

                                7FFF00
Lawn Green                                

                                7CFC00
Lime                                              

                                 00FF00
Lime Green                                  

                                  32CD32
Pale Green                                    

                                    98FB98
Light Green                                  

                                    90EE90
Medium Spring Green            

                                     00FA9A
Spring Green                               

                                     00FF7F
Medium Sea Green                   

                                     3CB371
Sea Green                                      

                                    2E8B57
Forest Green                               

                                     228B22
Green                                              

                                      008000
Dark Green                                  

                                      006400
Yellow Green                               

                                     9ACD32
Olive Drab                                     

                                    6B8E23
Olive                                                

                                    808000
Dark Olive Green                        

                                     556B2F
Medium Aquamarine              

                                      66CDAA
Dark Sea Green                           

                                      8FBC8F
Light Sea Green                          
                                      20B2AA
Dark Cyan                                      

                                      008B8B
Teal                                                    

                                    008080