Facebook Messenger Debuts Group Voice Calls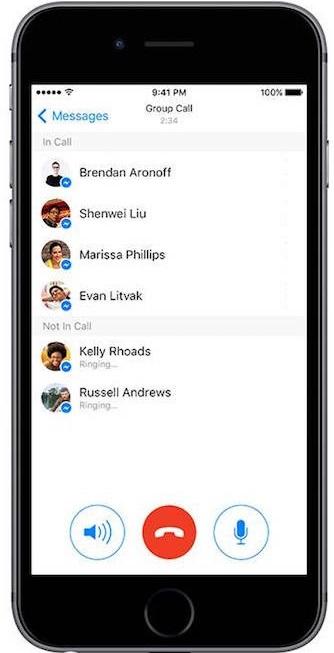 Every other app giving you facility of Audio and video calling but Facebook Messenger is introducing the support group call for you.
Yes, now you can talk to multiple friends at the same time in your group. Even If you up to 50 friends in a group you can take benefit from this feature.
Rolling out now to the iOS and Android Messenger apps, the update will use previously established group chats within Facebook's messaging client as a springboard for starting a voice call with the group's members.
You can begin a group call by simply tapping the new phone icon at the bottom of a group chat window, picking which members you specifically want included in the call, and waiting for them to receive a Messenger notification and jump in on the conversation. The social media company confirmed that a total of 50 people can be in on one group call at a time, and that anyone late to the call can join after the fact through the same phone icon in the group's chat log.
According to Messenger's head of product " Group calls are an extension of Messenger's established one-on-one voice and video calling features, and the company has said that group video conferencing could be coming down the line, as well. "Group video calling is definitely a use case that a lot of our people might be interested in at some point.